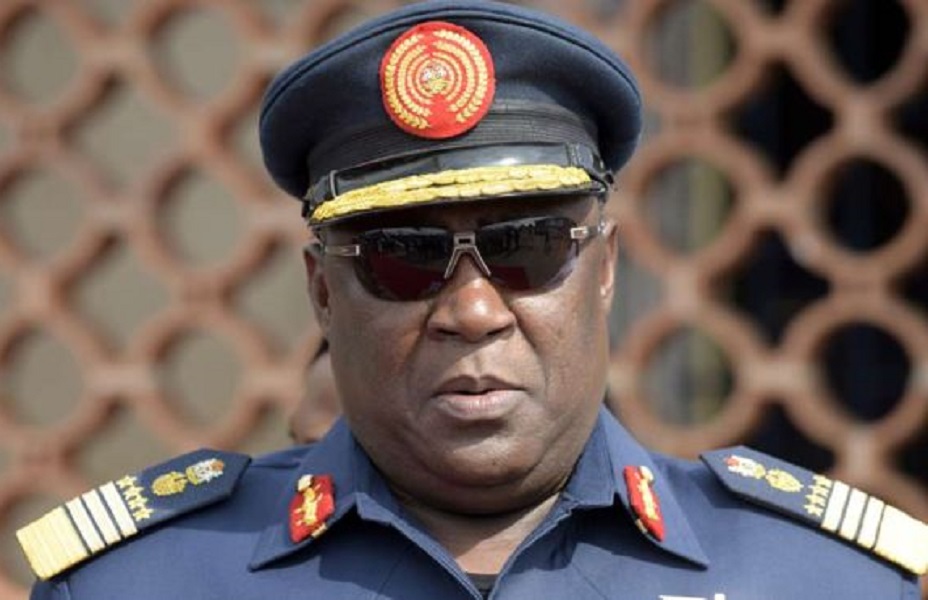 Loading ...
Justice Okon Abang of a Federal High Court, Abuja, has fixed March 4, 2019 for the company of late Air Chief Marshal Alex Badeh, Iyalikam Nigeria Limited, to open its defence.
Iyalikam Nigeria Limited was standing trial along with Badeh on an amended 14-count charge bordering on criminal breach of trust, abuse of office and money laundering to the tune of N3.9 million.
The trial judge had at the last sitting of January 16, 2019 fixed February 26, 2019 for the continuation of the case, giving time for the prosecution and the defence to decide on the direction that they would want the Court to go with regards to the trial, following the death of Badeh on December 18, 2018.
At the resumed sitting, today, Samuel Zibiri, who held brief for S.T. Ologunorisa, SAN, lead counsel for the company, informed the court that the first defendant died intestate, and so it fell on the second defendant to open the defence.
He then requested for a "very short" adjournment to enable Iyalikam Nigeria Limited's team to do the needful.
Prosecuting counsel, Rotimi Jacobs, SAN, did not raise any objections.
Justice Abang, thereafter adjourned for the company to open its defence.
It will be recalled that the EFCC had closed its case against the late Badeh and the company, on October 23, 2018 after calling 21 witnesses, thus necessitating the need for the defence to open its case, before the unfortunate incident of his death.