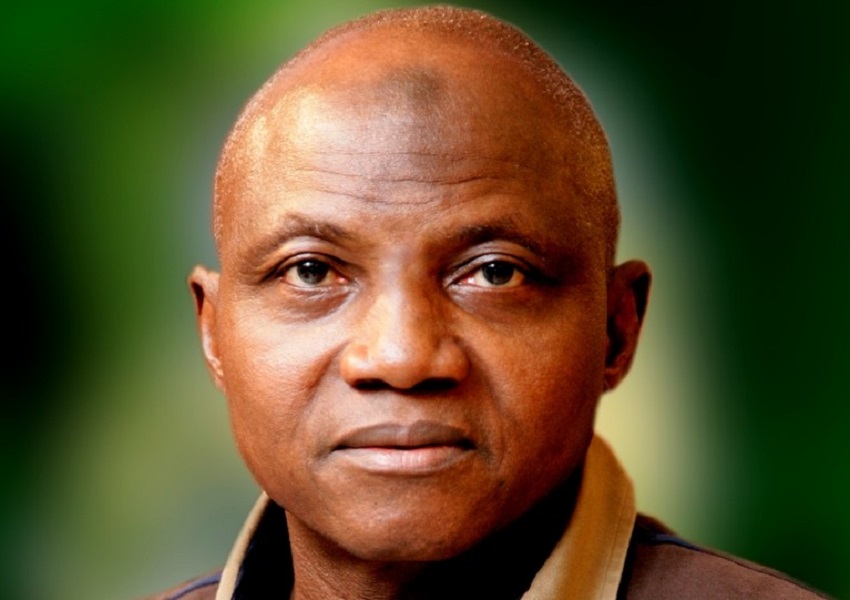 Loading ...
It is obvious from the pattern of deleterious comments from certain quarters since the successful public presentation of 'My Transition Hours', a book by Dr. Goodluck Jonathan that a comprehensive plan to discredit the book is afoot.  However, since facts don't lie, the plot shall come to nought, just as the sustained propaganda blitzkrieg against the author and all he stands for, has failed to dampen enthusiasm and respect for his legacies.
On Wednesday Nigerians were treated to a noisy but feeble defence by Borno Governor Kashim Shettima who, only ended up showcasing a jaded ritual of chest-thumbing, rather than offer plausible explanations for the ignoble roles he played in worsening the Boko Haram tragedy in his home state.  In the past four years, he has been living in denial, towing an evasive path he has cleverly beaten for himself. What he may not know is that he is only walking the path of a villain.
Once demand is made on him to explain why he deliberately ignored both the directive of both the Federal Ministry of Education and the West African Examinations Council (WAEC) for Governors to keep candidates in the affected locations out of harm's way by relocating them to safer areas for their exams, he goes asking for the release of the report of Gen. Ibrahim Sabo-led facts-finding committee set up by President Jonathan.
He repeated that twaddle Wednesday in his unconvincing tirade against a chapter that dealt with Boko Haram and the 2014 kidnap of Chibok Girls in President Jonathan's book. He made the same demand when pressed in December 2017 to explain his poor choices that resulted in the abduction of the girls. He probably thinks that challenging former President Goodluck Jonathan to publish the findings of the committee which, in any case, he is privy to, is a smart way of hiding his lapses.
 If it was bad enough that ignoring the directive meant deliberately exposing the girls other school children to danger, it was utterly reprehensible that when the girls eventually got kidnapped the Governor refused to cooperate with the federal government during the search and rescue efforts. He is on record to have boasted that he did not contact the President until 19 days after the abduction had taken place. One other of such clearly senseless behaviour was his ill-advised roller coaster trip to America and Europe soon after the girls were abducted; a development that pushed a bemused foreign journalist to ask him what he was doing abroad at a time his home was burning.
It is puzzling that the Governor continues to hide behind the cover of the report of the Presidential Committee, rather than explain his actions.  He should please publish the report or any document he has that either absolved him of indiscretion or gave him credit for his actions on the Chibok School Girl's saga.
Similarly, Senior special Assistant on media and publicity to the President, Garba Shehu towed a revisionist path when he claimed that Jonathan's anti-corruption records couldn't be substantiated.  Has he forgotten that facts don't lie? The only credible and globally recognized anti-corruption marker is Transparency International. Nigeria's best ranking in TI's corruption perception index still remains her placing in 2014, under President Jonathan, as the 136th out of all the countries ranked. This is far better than the last position recorded under the present government where Nigeria was ranked as number 148, a decline that took the nation 12 places backward.
Rather than continue to raise a false banner of piety which apparently is no longer working, this administration would have served itself and the country better by understudying the success nuggets of its predecessors.
Only then will they learn that Jonathan was able to do this through effective implementation of sound economic policies and institutional anti-corruption measures established by his administration.
Part of the successful tools established by Jonathan to fight corruption included the Integrated Personnel and Payroll Information System, IPPIS, which weeded out 50,000 ghost federal workers and saved the country N15 billion monthly. The institutional framework also included the establishment of such mechanisms as the treasury single account (TSA), and bank verification number (BVN), vital anti-corruption tools which are now shamelessly being appropriated by those that inherited them.
There is no doubt that Jonathan provided focused leadership on the economic front, through institutional and sectoral reforms which impacted positively on the fundamentals for growth. Having sowed wisely, the Jonathan administration reaped bountifully by keeping inflation at a single digit, growing Nigeria's economy to become the largest in Africa with a GDP of over half a trillion US dollars, and becoming the number one foreign direct investment destination on the continent.
All those were achieved because there were credible and sustainable economic programmes that were quite appealing to both local investors and the global business community.
It is a known fact that businesses, growth and economic well-being shy away from corrupt territories. Doesn't the fact that Nigeria has regressed to become the country with the highest number of poor people on earth, with tens of millions of jobs lost in less than four years, tell us something about where we now stand as a nation on anti-corruption fight?
Don't keep digging if you find yourself in a deep hole. This is our advice to those who fail to embrace the truth, even as their baseless integrity posturing has only succeeded in making Nigeria the poverty capital of the world.
Again, I urge them to bear in mind that no economy thrives where corruption is either rife or being concealed. So, those who rile and snap at Jonathan because he presented his scorecard in a book should provide their own numbers and statistics to counter his claim. In trying to do so, Nigerians would want to know what they have done about the high profile corruption allegations involving such individuals as Abdurahman Maina, Babachir Lawal, as well as sundry allegations of multi billion-dollar sleaze involving such institutions as the NNPC, National Emergency Management Agency (NEMA) under this administration.
Ikechukwu Eze
Media Adviser to Dr. Goodluck Jonathan