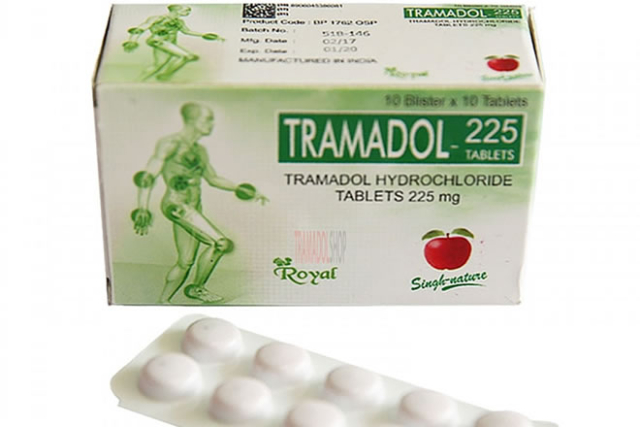 Rescuing Nigerian Youths From The Claws Of Tramadol – By Okechukwu Keshi Ukegbu
Loading ...
 The recent alarm by Dr. Abubakar Bagudu, Consultant Psychiatric with the Abubakar Tafawa Balewa Teaching Hospital (ATBTH), Bauchi,  that  eight out of every 10 patients brought to the mental clinic of the hospital are youths who abused drugs is not only disturbing but alarming.
Bagudu made this disturbing disclosure at a lecture to mark the 2018 World Mental Health day in Bauchi.
Bagudu further disclosed that drug abuse among young people had left them with depression and high level of suicide.
The consultant's claim buttresed a recent  World Health Organisation( WHO) report that  half of all mental health cases started from ages 14.The report added that most cases went undetected.
Bagudu also noted that the ugly tremd has compelled the Psychiatric department of the Teaching Hospital to create awareness among post primary school students.
It was also reported that Bauchi was among the states with a high rate of codeine abuse, translating into large turnout of patients with mental problems in the state.
The issue of drug abuse has assumed the front burner recently and is as recalcitrant as "Abiku" the Ogbanje girl in both Wole Soyinka's and John Pepper Clark's "Abiku".
Experts have attributed reasons of drug abuse to such factors as  influence of peer group pressure to improve self esteem, drug availability, accessibility, wrongful prescription and lack of drug education, and the list is inexhaustible.
Researches have revealed that most youths who took to drugs was as a result of peer group influence. This is in a bid by our youths   to join the league of young men that make things happen within their neighbourhood.
Like it is often postulated that " bad company corrupts good manners".Parents have enormous work  in this direction by influencing to a greater extent the companies their wards keep.This approach will  go along way in checking drug addiction among our  youths.
Another disheartening factor is the poor manner in which the circulation of drugs is regulated in the country.This trend has facilitated the proliferation of "prescription drugs" in the open market.The trend has degenerated to the level that drugs that require doctor's prescription before dispensing to be sold in the open market.
In saner climes, certain drugs do not circulate widely except "Over The Counter" drugs.The situation has degenerated to the extent that the circulation and proliferation of drugs such as tramadol has assumed a geometric rate. While the consumption of this substance (tramadol) may have assumed arithmetic progression, its consumption may have assumed a geometric rate. In every street corner now tramadol is sold and consumed without recourse to its consequence.
Tramadol clinically serves as a pain relief but today it is abused and its use has been expanded to other uses such as to enhance productivity for menial labour and sex enhancement. According to experts, an abuse or prolonged use of tramadol exposes the user to psychotic consequences. That is to say that in the nearest future, Dr. Bagudu's out cry will be a child's play considering the large number of our youths that will parade our streets insane.
The consequence for prolonged or abuse of tramadol does not begin and end with psychotic effects.Indeed, tramadol abuse is a disaster begging for urgent attention. In few years, an army of youths that are unproductive or less productive will be unleashed on the society.
 To stretch the argument further, the society will also be populated with youths who are sexually inactive because most of the vital organs in their bodies have been severely devastated.
Another crucial question begging for answer is"how do we degenerate to this abysmal level"? Research has indicated that the proliferation of tramadol ravaging most of our  rural communities  was imported and introduced by some migrant farmers hired by the locals to aid them in making their cassava and yam mounds. Though the purposes which these farmers were using drugs from that which the local youths have embraced the substance differs, every usage is tantamount to abuse.
To halt the wide circulation of tramadol, especially in our rural communities, it has been strongly suggested that sources of tramadol be mopped up.That is to say that these illegal outlets through which this substance is circulated are mopped up.
A school of thought suggests that a previous effort by the Abia State of the Pharmaceutical Society of Nigeria (PSN) ,whereby various drugs outlets in the open market were to be shot down be reinforced. At the extreme, a similar fate suffered by codeine recently due to its abuse be slammed on tramadol by banning it.
From the above proposals, it will not be out of place to suggests here that the various agents of socialisation, the orientation agencies, and the anti- drug agencies have crucial roles to play.
Indeed, tramadol abuse is an ill wind that blows no one good, therefore, every hand must be on deck to put the menace at bay.