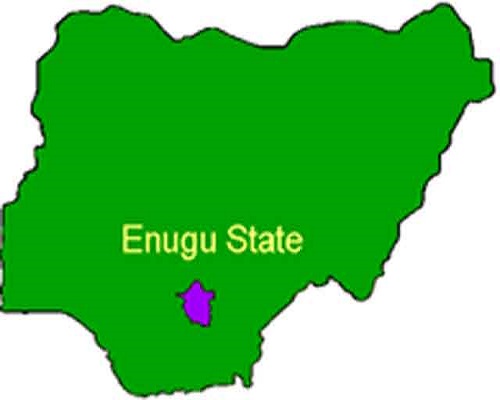 Press Statement from Enugu
Loading ...
Assassination Attempt: Coalition Blasts APC for Importing Thuggery in to Enugu
Our attention has been drawn to the series of crisis, brigandages and disturbances members of the confused All Progressives Congress in Enugu State has been creating in the state despite the efforts of our amiable and God-fearing Governor, Rt. Hon. Ifeanyi Ugwuanyi to institutionalize the culture of peace and political tolerance in the state.
It will be recalled that since this year, members of the failed All Progressives Congress has been swimming in crisis after after crisis and from one brigandage to another; giving the state a bad name in the commity of peaceful states in the country.
Of particular concern is the recent assassination attempt made against it's chairman by some members of the party in the state.
Where it not for the timely explanation of the victim; accusing members of his own party of being the brain behind the shameful act, accusing fingers would have been pointed to the opposite direction especially now that we are in the mood for election campaigns.
In fact, here is what the chairman said about the killers who invaded his home: "It was a politically calculated attempt on my life. Those behind it should be arrested and prosecuted. During our primary, one of the aspirants mobilized thugs to disperse what we were doing. I have strong conviction that what happened had to do with the crisis in our party, and attempt by some persons to become state APC chairman so as to present governorship candidates."
This is a party that enmeshed the entire state in to confusion when it conducted it's congresses early this year. It also disturbed the peace of the state during it's primaries.
Now, members of the crisis-ridden party wants to give the whole state a bad name by attempting to kill their chairman because of submission of candidates names to INEC.
And only God knows what will happen in the state during general elections!
Therefore, we urge Ndi-Enugu to outrightly reject them at the polls because they have nothing to offer the state apart from thuggery, hunger and lawlessness.
Enugu is in the Hands of God and it will continue to be in the Hands of God.
Signed:
Dr. Edwin Obune,
National Coordinator,
Enugu Youths Coalition