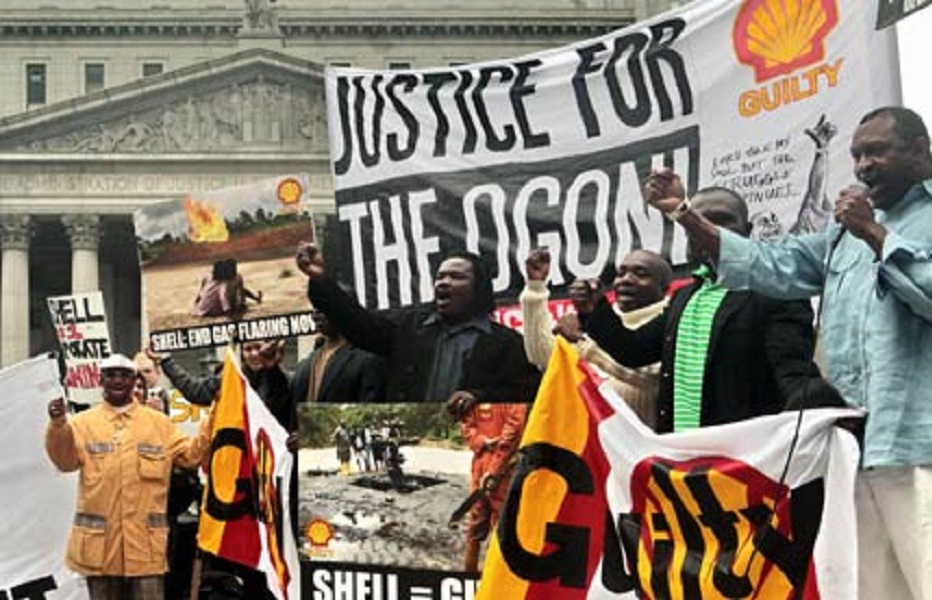 MOSOP Re–Affirms Commitment To Self Determination For The Ogoni People
The Movement for the Survival of the Ogoni People (MOSOP) has assured the people of Ogoniland that the demand for political rights to self determination will not be compromised.
In a condolence message to the people following the death of its MOSOP Coordinator for Nyokhana Kingdom, Mr. Sylvanus Nkinanee, Publicity Secretary of MOSOP  Nsuke assured the people that freedom is near.
Nsuke urged the people to remain committed to the ideals of the Ogoni Bill of Rights which our founding fathers and the late Sylvanus Nkinanee committed their lives to actualize.
"Shell remains an unwanted entity in Ogoniland but in asserting our rights to control our own future we must remain committed to non-violence as our key strategy. I want to also assure you today that we must win". he said
Nkinanee died on Monday, September 24 in a hospital in Bori after suffering a sudden heart attack.