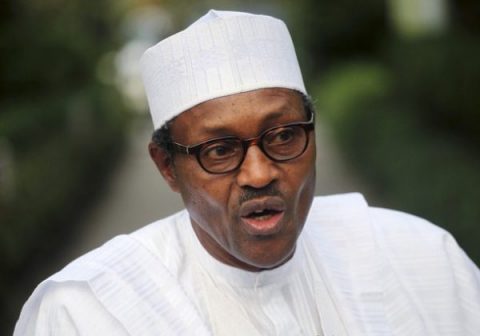 Press Statement
Adeosun: Stop Parading Yourself as "Mr. Integrity", PDP Tells Buhari
…Tasks Britain Not to Shield Adeosun
The Peoples Democratic Party (PDP) has told President Muhammodu Buhari
to stop parading himself as 'Mr. Integrity", following revelations that
the Federal Government smuggled the disgraced erstwhile minister of
finance, Mrs. Kemi Adeosun, out of the country to prevent her from
exposing how the Presidency cabal, including close relations and
associates of Mr. President, fleeced the nation of trillions of naira.
The PDP further notes that the All Progressives Congress (APC), in
congratulating Adeosun, even after she had admitted her culpability on
issues of forgery and corrupt practices, has further showcased APC as a
party of corruption; an iniquitous fold, where thieves receive medals
instead of condemnation.
There are clear evidences that Adeosun could not have circumvented the
Department of State Services (DSS), Nigeria Intelligence Agency (NIA),
National Security Adviser (NSA) the Police and even the Secretary to the
Government of the Federation (SGF) without the tacit approval of the
Buhari Presidency.
Furthermore, how did Adeosun evade checks by the Force Criminal
Investigation Department (FCID) in Abeokuta and the Ogun State House of
Assembly for clearance as commissioner, with her status as a dual
citizen, if not armed with inherent tendencies for fraud? It is clear
that the Buhari Presidency exploited this factor to swindle the nation,
in the finance ministry?
Moreover, the PDP is worried that President Buhari in appointing
Adeosun, with her divided citizenship allegiance, to hold the sensitive
office of the minister of finance, exposed our nation to the dangers of
having our security and economy information sold to international
interests.
This, perhaps, explains the anti-Nigeria financial policies, including
damaging foreign borrowing negotiations, which have returned our beloved
country to a debtor nation.
Until President Buhari brings Adeosun back to explain how the Presidency
cabal and APC leaders frittered away more than N10 trillion in 3 years,
the Buhari Presidency and the APC lack the moral rectitude to
pontificate on corruption as they have become directly complicit.
Finally, the PDP calls on the international community, particularly, the
British Government, not to shield Adeosun from facing the course of
justice.
The PDP urges the British Prime Minister, Theresa May, to note that
Adesoun has already confessed to a fraud in Nigeria and must not be
allowed a shelter in her nation.
We also call on the international community to put an eye on all
officials of the Buhari administration, including ministers, special
advisers and APC leaders as it has become obvious that they are being
used to fritter trillions of our national resources while our citizens
wallow in poverty, hunger and starvation.
Signed:
Kola Ologbondiyan
National Publicity Secretary