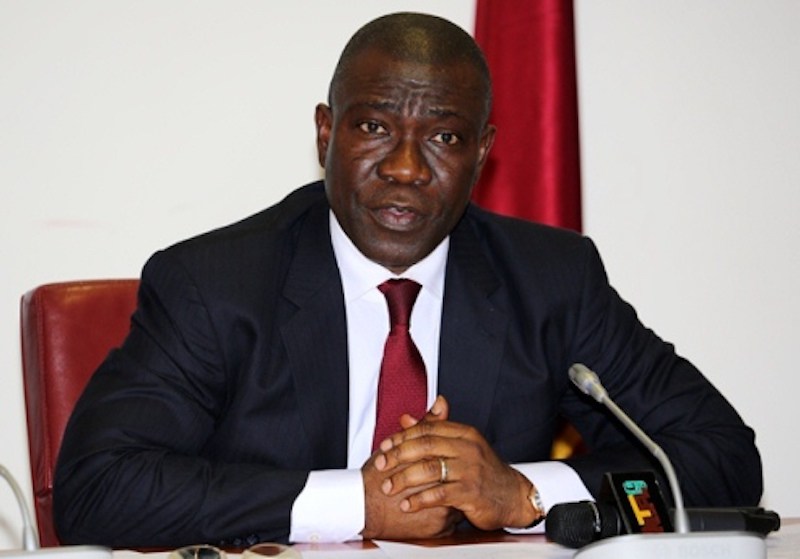 2019: Ekweremadu's Constituency Signs Accord On Credible Primaries
…Hails Secondus over mass defections from APC to PDP
Peoples Democratic Party (PDP) aspirants to various political offices and delegates in Enugu West Senatorial District have signed an accord for transparent and peaceful primary elections ahead of the 2019 general elections.
Known as "Mpu Accord", party stakeholders reaffirmed their commitments to the finest democratic ethos, expressing satisfaction with the level playing ground and internal democracy that were witnessed in the ward and local government congresses that produced the three-man ad-hoc delegates and local government delegates.
The communiqué issued after a retreat at the Mpu country home of the Deputy President of the Senate, Senator Ike Ekweremadu, over the weekend reads: "Aspirants to various political offices and delegates in PDP, Enugu West Senatorial District, met and resolved that transparency, level playing field, and equity shall be upheld in the primary elections in the District, in such a way that everybody will be satisfied at the end of the process.
"No aspirant shall deploy hate speech, thuggery, and brigandage in the pursuit of his or her political aspiration, and whoever emerges at the primaries shall enjoy the support of other contestants.
"In the spirit of sportsmanship, the winner and, by extension the party, shall show utmost magnanimity by carrying others along.
"All aspirants shall at all times be conscious of the supremacy of the Party over personal interests and ambitions".
The aspirants and delegates, who commended Senator Ekweremmadu "for his vision, political skill, robust ideas, quality representation, and innovativeness", also appreciated Governor Ifeanyi Ugwuanyi "for his all-inclusive, peaceful and project-oriented governance model".
They lauded the Prince Uche Secondus-led national leadership of the PDP for the breakthroughs in recent times such as the return to the PDP by political big weights, including former Vice President, serving President of the Senate, and governors.
"The rate of defections from the All Peoples Congress (APC) to the PDP is an eloquent testimony to the poor ratings of the ruling party by various national and international bodies as well as their predictions that the PDP would return to power in 2019", they said.
Among stakeholders present at the meeting were Senator Ekweremadu; Deputy Governor of Enugu State, Mrs. Cecilia Ezeilo; Speaker of the Enugu State House of Assembly, Rt. Hon. Edward Ubosi; serving members of the House of Representatives from the district, namely Rt. Hon. Toby Okechukwu and Hon. Denis Amadi as well as the National Youth Leader of the PDP, Rt. Hon. Sunday Udeh-Okoye.
Others include Members of the State House of Assembly as well as Council and local government party Chairmen from Enugu West Senatorial District, and leaders of thought.