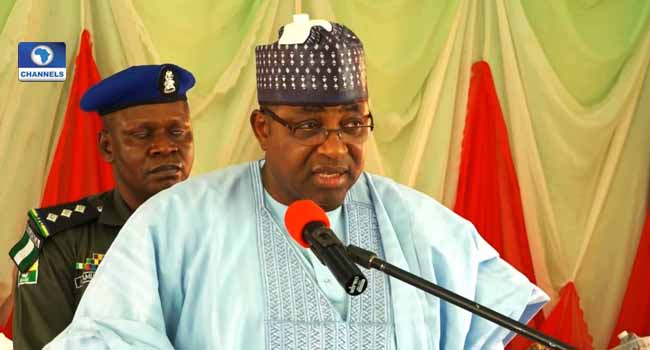 Eid – Kabir : Governor MA Abubakar Pays August  Salaries
The Governor of Bauchi State MA Abubakar (esq)  has approved the payment of August Salary ahead of the EID-KABIR sallah celebration in order for civil servants and their dependents in the state to celebrate the important occasion of Eid El Kabir in comfort.
Governor Abubakar also facilitates with all Nigerians especially Muslim faithful on the joyous occasion of Eid El Kabir urging them to imbibe the important   lessons of sacrifice and perseverance embodied in the slaughter of sanctioned animals.
He however, urged workers in the state to rededicate themselves to duty in order to fast track development noting that without a motivated Civil Service, delivering the dividends of democracy to the people will be slowed.
He finally prayed for the safe return of pilgrims of the state in particular and the Nation in general from Hajj.
Governor Abubakar approved payment of August Salary last week before he departed for this year's annual hajj exercise. Payment was effected at the weekend.
Signed:
Ali M Ali
Special Adviser
Media And Strategy
20/8/2018