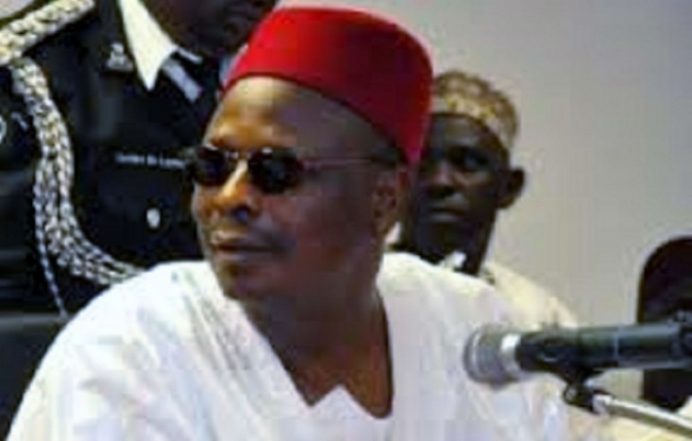 Kwankwaso's Defection, Blessing In Disguise For Ganduje, Buhari Says Iliyasu Kwankwaso
Loading ...
By Yakubu Salisu A, Kano
The Kano State Commissioner for Rural and Community Development, Alhaji Iliyasu Musa Kwankwaso, has described the defection of Senator Rabiu Musa Kwankwaso from the ruling APC to the PDP, as both a blessing to Governor Abdullahi Umar Ganduje and President Muhammadu Buhari.
Reacting to the defection of Senator Kwankwaso to the Opposition party, (PDP), Iliyasu Kwankwaso, said his defection is no longer news because he has been echoing it for the past six months, as such, his sudden defection will not affect the fortunes of Governor Ganduje's re-election, come 2019.
According to him, Kwankwaso's dumping the APC for the PDP is rather a blessing in disguise for the ruling party in the state, because Senator Kwankwaso's ploy politics is to capture the already established structure of the PDP in the State, as well as installing his preferred candidates.
Kwankwaso's return to the PDP will only succeed in capturing  60 per cent of the party's structure, pointing out that the former Foreign Minister, Ambassador Aminu Wali and the erstwhile Minister of Education, Malam Ibrahim  Shekarau, including Senator Bello Hayyatu will take the remaining 40 per cent.
The implication of the development, he said is that Senator Kwankwaso will never endorse the candidature of Aminu Wali and Shekarau, just as he emphasized that the embattled Senator will attempt to manipulate  the already existing structure for his personal gain.
He said: "I want you all to wait for the next one month,  after the defection of Senator Kwankwaso from the ruling APC and be on the watch outfor what would happen, as there would be mass defection of numerous PDP members, as Kwankwaso will neither support Wali's candidature nor Shekarau."
He  said: " I have re-echoed about six months ago that Kwankwaso is no longer a member of our party, the APC and here we are today, my projections have been confirmed.
Kwankwaso's presence would only end up driving away a lot of people from the PDP, as it has always been the case wherever he goes."
Similarly, he noted that Kwankwaso would attempt to impose a gubernatorial candidate, as well as other key positions on the people of Kano and once that is achieved, he would end up using the party to his own advantage going by his antecedents and this, would bring about great misunderstandings within the party, leading to mass exodus of supporters of PDP, whom will end up with the APC.
He said, Kwankwaso would attempt to change PDP structures in the state, and I am telling you that this would force major stakeholders to move out of the party.
"Let me make it abundantly clear to you that Kwankwaso is just deceiving the public, with his Presidential ambition, what he's after is to maintain his Senatorial seat."