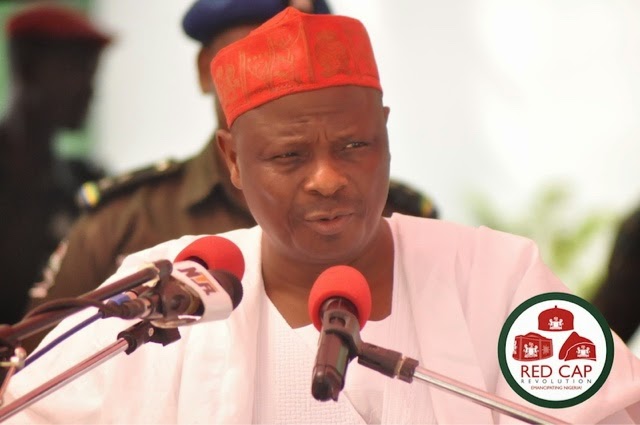 Kwankwaso To Announce Exit From APC Tuesday
Information available to 247ureports.com obtained from a competent source within the national assembly indicates the former governor of Kano State and the Senator representing Kano Central senatorial district, Engineer Rabiu Kwankwaso will announce his withdrawal from the All Progressive Congress [APC] and his entry into the opposition party, the Peoples Democratic Party [PDP] on Tuesday July 24, 2018 .
Loading ...
This development comes amidst speculation that Senator Kwankwaso may defect from the APC for another national party where he is expected to contest for the presidential ticket against the 2019 presidential elections.
Senator Kwankwaso had contested for the Presidential ticket previously under the banner of APC in 2015 but failed to capture the ticket. He lost the contest to Mohammadu Buhari who went on to win the presidential seat during the general election.
Prior to joining the presidential contest, Senator Kwankwaso was a member of the then ruling party, the PDP. He was the governor of Kano State. He played an active role as a member of the PDP until his defection out of the party – into the newly formed APC.
His troubles in the APC began with his clandestine attacks on the President, Mohammadu Buhari. Intelligence sources place Kwankwaso at the root of many of the early travails suffered by the President. It is believed Senator Kwankwaso was the hand behind the scenes pushing for the President to provide his educational credentials. The source claimed that Kwankwaso was aware the President did not possess any evidence of having completed secondary school education. "He was the one that leaked it".
Senator Kwankwaso was also reported to be a 'bad' loser at the contest to fly the presidential banner. "He was not happy to have lost to Buhari". According to our source, Tinubu had promised the ticket to Kwankwaso, and Kwankwaso believed Tinubu would deliver. "Tinubu disappointed him".
For this reason, Kwankwaso became and remained a renegade member of the APC.