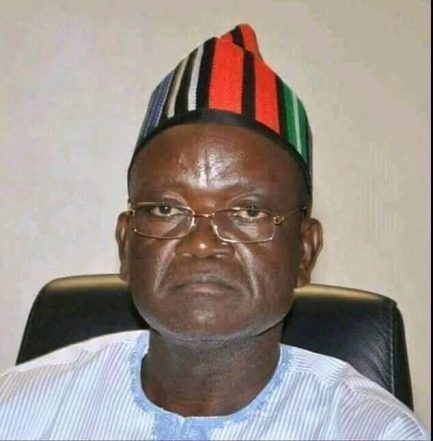 Gov. Ortom Is Standing On Sinking Ground – By Terfa Naswem
Loading ...
During the period when the issue of Fulani herdsmen attacks was hitting hard on Benue State from early January 2018 to late May 2018, I stood firm with the Benue State Governor, His Excellency, Samuel Ortom for upholding the Anti-Open Grazing Law as a law to curb the killings and benefit both farmers and herders, and I commended him for that.
After evaluating the performance of Ortom, I realized that he performed "far" below expectation. Even when he was in APC, I wrote some articles urging him not to fail the people of Benue State by doing the needful if really he wanted to make the desired impact on the people of Benue State.
The governor has no excuse for his failure to execute projects and clear the backlog of salaries. Even when Ortom was in APC before his defection, so many people in APC, PDP and others had criticized Ortom especially for collecting bailout, Paris Club refund, loans in billions and monthly allocations without clearing the backlog of salaries and executing projects.
If the Governor of Ebonyi State, His Excellency, Dave Umahi who got less than what Ortom had received could make commendable impact on Ebonyi State and the welfare of his people taken into consideration, what excuse does Ortom has for his colossal failure?
Ortom's defection to PDP to seek refuge without anything to show for is like standing on sinking ground. PDP will not save him from sinking as a result of his abysmal government. His stand for the Anti-Open Grazing law is a good thing but he has politicised and over dramatized the law and only the gullible people and ignoramuses in Benue State who are strong-willed to swim in ignorance and negligence will be deceived by his antics and be sympathetic to him and give him cheap votes in 2019.