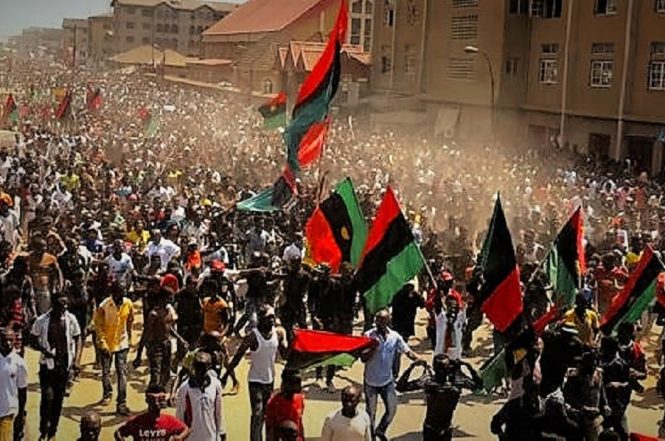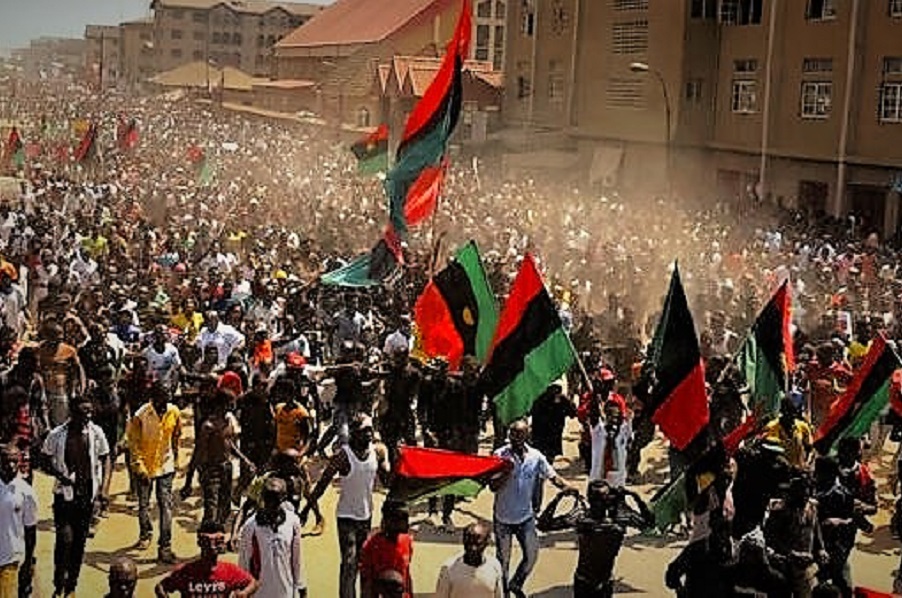 Breaking News: IPOB Loses Case In USA Against Nigerian Govt
Loading ...
Victory came the way of the Nigerian government in faraway United States of America, USA, following the dismissal of  an application filed by the Indigenous People of Biafra (IPOB) against the Nigerian government and 16 Nigerian officials by a United States District Court for the District of Columbia
The group which has been proscribed by the Nigerian government had dragged 16 Nigerian officials to a United States District Court for the District of Columbia for alleged extrajudicial killings of its members/Biafrans following what peaceful protests in the wake of arrest and detention of its leader, Prince Nnamdi Kanu.
On Thursday, July 19, 2018, the United States District Court, agreed with the motion of the Nigerian government and dismissed IPOB's case against Nigerian government officials. The court while dismissing IPOB's action upheld the submission by Anthony O. Egbase, (AOE) Law and Associates representing the Nigerian government on two (2) grounds which includes that the court lacks jurisdiction and that the Nigeria government officials have foreign-official immunity.
The officials are Tukur Yusuf Buratai; Lawal Musa Daura; Ibrahim Attahiru; M.I. Ibrahim; Kasim Umar Sidi; Issah Maigari Abdullahi; Solomon Arase; Ibrahim Kpotun Idris; Okezie Ikpeazu; Willie Obiano; Habila Hosea; Peter Nwagbara; James Oshim Nwafor; Hosea Karma; Bassey Abang; and Johnson Babatunde Kokomo.
The suit was grounded on two muscular United States' statutes; the Alien Tort Claims Act (ATCA or ATS – the Alien Tort Statute); and the Torture Victims Protection Act (TVPA). The suit arose from a long-running intra-Nigerian conflict between the Nigerian government and Biafrans, who are people of predominantly Igbo ethnicity and Christian religion who have sought secession from Nigeria for decades.
IPOB represented by D.C. Attorneys  Fein & Del Valle PLLC, sued the Nigerian government officials (Military, police and two governors), seeking hundreds of millions of dollars, at the United States District Court.
The IPOB group claimed that the government officials conspired to kill Biafran civilians in order to quash Biafra and terrorize the Biafra population, adding that the government officials engaged in extrajudicial killings of Biafrans by brutally torturing and killing peaceful protesters during the Biafran Patriots Day parade of May 30, 2017.
Biafra declared independence in 1967, resulting in the Nigerian Civil War, but Biafra was reintegrated into Nigeria in 1970. IPOB has indulged in the agitation for the secession of Biafra from Nigeria citing marginalization.