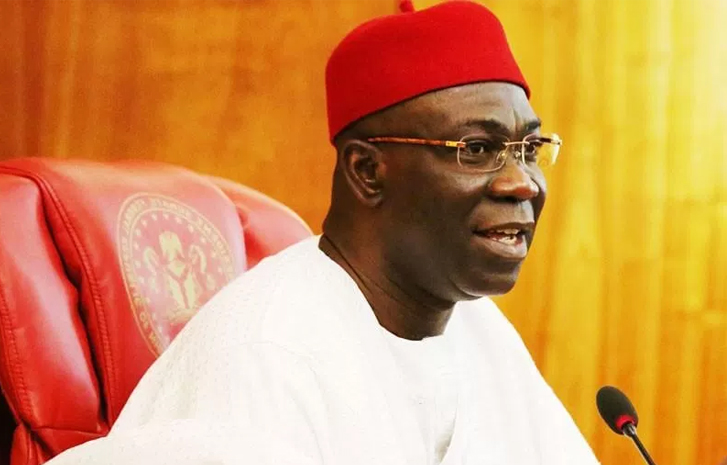 Ekweremadu: Blackmail Against Nwogu Will Fail – APC Delegate
A delegate to the APC National Convention, Alhaji Yakubu Dad,  has faulted allegation that one of the frontline aspirant to the office of National Organising Secretary, Hon. Chidi Nwogu is an agent of the Deputy Senate President, Ike Ekweremadu, describing it as "a wicked blackmail that is destined to fail."
In a statement issued in Abuja, the APC delegate from Bauchi State said if elected Nwogu would serve as a unifying force in the APC because of his pedigree
Alhaji Das who was a former Local Government Chairman said that Nwogu's opponents fabricated the allegation to stop him from emerging the next national organizing Secretary of the APC.
According to Das, those who are peddling the allegation should know that Nwogu was in the House of Representatives and was independent minded and could never work for somebody outside the APC.
He advised APC leaders to disregard the allegation and treat those who are peddling it as enemies who want to destroy an innocent man.
He noted that Nwogu was the major financier of the Congress for Progressive Change (CPC) in his Local Government Area in 2011, wondering "where these blackmailers were before now. "
He also accused Nwogu's detractors of plotting to truncate his victory, insisting that APC leaders would dismiss the allegation with a wave of the hand.