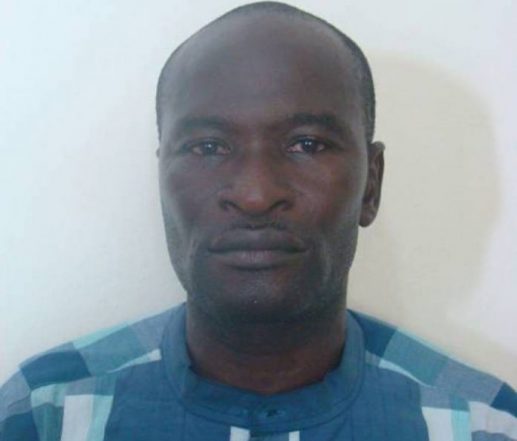 CPJ Insists Detained Jones Abari Is A Nigerian Journalist
*Lai Mohammed's assertion debunked
Committee to Protect Journalists CPJ), a United States (US) based organisation has insisted that detained Jones Abari is a practicing Nigerian journalist. This negates what Alhaji Lai Mohammed the Information Minister said days ago.
Minister of Information and Culture Mr. Lai Mohammed had during a dinner for participants at the just concluded International Press Institute (IPI)'s annual conference, in Abuja that Jones Abari who he called Clement Abari was a militant detained for his militancy and pipeline vandalism.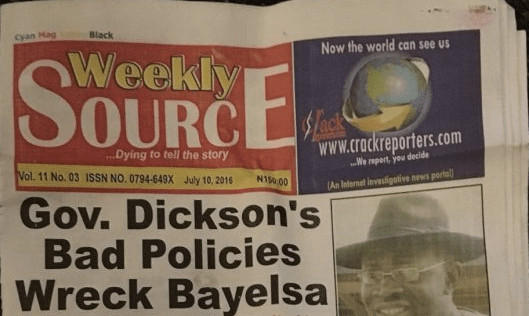 Angela Quintal, CPJ Africa Program Coordinator, in a response to inquiries about the detention without trial of Abiri, on Sunday, said "the Committee to Protect Journalists has no doubt that there is indeed a journalist who is still in jail in Nigeria, despite denials by Federal Government officials. The journalist is being held incommunicado in detention without trial for nearly two years and his name is Jones Abiri."
Quintal said "Jones Abiri is the publisher and editor-in-chief of the Weekly Source newspaper in Bayelsa State and he has been denied access to a lawyer and his family since his arrest in July 2016 by Department of States Services (DSS) agents at the offices of his newspaper in Yenagoa."
CPJ said it "ensured that Information Minister Lai Mohammed received the 10thJuly, 2016 edition of the Weekly Source, that was published days before Jones Abiri was arrested.
The edition also includes the usual information about the newspaper, including who prints the newspaper; that Jones Abiri is the publisher and editor-in-chief; and contact details," adding that "those who continues to claim he is not a journalist should have a look at the edition, which we tweeted page by page on our @CPJAfrica account."
The CPJ Africa Program Coordinator noted that the organisation "drew Minister Lai Mohammed's attention to the Bayelsa High Court judgment of September 2016, which, among other things, ordered the DSS to open the offices "of the Weekly Source newspaper for business as it is a legal entity registered under appropriate laws to carry on the business of news reporting". If a High Court rules in this way, why are government officials denying Jones Abiri is a journalist?"
She further said that "local publishers in Bayelsa State have issued public statements urging that their colleague, Jones Abiri, be released. A quick Google search will reveal this. Moreover, Nigerian Union of Journalists (NUJ) officials have told CPJ that their efforts to get answers about Jones Abiri's detention have not succeeded".
"Jones Abiri's social media accounts, both Facebook & Twitter, makes clear that he is a journalist. A cursory look at his posts and tweets leaves no doubt that he is a journalist.
His www.crackreporters.com website carried news articles.
(Note: Jones Abiri could not renew the domain name because he remains in detention and it has since been bought by another media outlet with no links to Jones Abiri.)," she said
CPJ Africa Program Coordinator noted further that "The DSS has accused Jones Abiri of being a militant, yet it has not arraigned him and he remains in detention without trial for nearly two years. Jones Abiri has been denied the right to a fair and speedy trial and the question needs to be asked: If the DSS is so sure of its case against Jones Abiri why has it not prosecuted the journalist? Is the DSS above the law in Nigeria? Does Nigeria not respect the rule of law and the human rights of its citizens?"
Quintal said "The DSS claims that Jones Abiri confessed, yet it is common cause that Nigeria's security agencies, are not averse to using torture to force those in detention to confess. Amnesty International, for example, published a damning report in 2014 about the increasing use of torture by Nigeria's law enforcement authorities to extract forced confessions. Is this what happened with Jones Abiri?"
The Committee to Protect Journalists said it "believes that Weekly Source editor and publisher Jones Abiri has been a victim of a monumental travesty of justice. The Nigerian government can no longer claim it did not know, as CPJ and 20 other organisations, including the Nigerian Union of Journalists, have written to President Buhari urging him to ensure that the journalist is released. Moreover, a direct appeal to President Buhari, was made at the opening session of the IPI Congress in Abuja, while the President was seated in the front row".
The journalist rights group said it "requested that two family members, and a CPJ representative, be allowed to visit Jones Abiri. At the time of writing this has not be n granted".
CPJ insisted that "Jones Abiri is an innocent journalist, and a victim of an extraordinary abuse of human rights by the Nigerian State. His continued detention without trial for two years is a monumental travesty of justice and Jones Abiri needs to be released with immediate effect and with no conditions".
She lamented that "CPJ's attempts to get Minister Lai Mohammed to explain whether he made an error when referring to Jones Abiri, as Clement Abiri, at the IPI gala dinner on Friday night, has not received a response. It was reproduced in a statement to the media by his office which quoted the Minister directly as saying that "Clement Abiri is not a journalist" and that no journalist is in jail in Nigeria". CPJ would like clarity, as it has obvious implications, including one of mistaken identity and whether Jones Abiri in unlawful detention because the DSS arrested the wrong guy!"