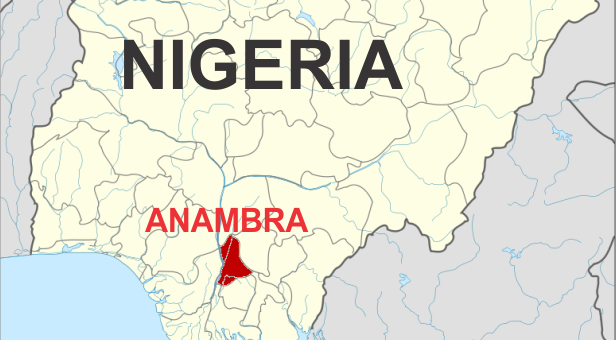 Women, Youths Protest Traditional Stool Tussle In Anambra
Loading ...
By Nedum Noble
The lingering crisis over traditional stool in Ihiala, Ihiala Local Government Area of Anambra State, yesterday took another dimension as youths and women of the community took to the streets, demanding for a successor to the throne of the community.
They pleaded with the state governor, Willie Obiano, to issue certificate of recognition to Thomas Obidiegwu, who they described as their choice candidate, to save the community from anarchy.
The visibly angry protesters, blocked the roads, carrying placards with different inscriptions as "Gov. Obiano, please, intervene before our community starts boiling","Ihiala has made a choice in the person of Thomas Obidiegwu", among others.
Speaking during the protest, Nze Aloysius Oduenyi, (Okpara of Nnebogbu), said the Dioha Royal family whose turn and responsibility was to select candidate for the royal throne did a thorough job, before arriving at Thomas Obidiegwu as their choice candidate.
He said any other person parading himself as Igwe-elect WA was an infiltrator and a trouble maker.
"Their activities have held the community to ransom and had hampered government from issuing Certificate of Recognition to our choice candidate, Thomas Obidiegwu.
"The protracted crises has left the royal stool unnecessarily vacant for a long time. Meanwhile, a guideline was laid down for the emergence of a king in this community," he added.
According to him, the guideline was incorporated in documented evidence, subsumed in two major documents viz: the Constitution and Code of Conduct of Ihiala as well as the Summary of Agreement of the seven sons of Dioha or their representatives.
 "Three presentations were also made at the Nnebogbu level as a way of ratifying the choice candidate.
"As far as Ihiala is concerned, we do not have two nominees for the royal throne. Therefore, what we are doing today as a community is to drive our message home and claim our mandate through the peaceful protest".
Oduenyi however revealed that the community was waiting for the government's action towards issuing Certificate of Recognition to the rightful candidate.