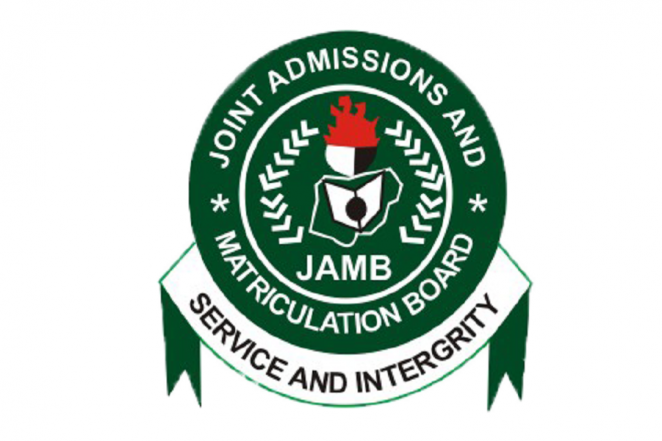 JAMB Not Govt's Money-Making Making Machine – Registrar
Loading ...
The Registrar, Joint Admission and Matriculation Board, Prof. Is-haq Oloyide, has explained that the body was able to save so much money from the examination it conducted because it avoided wastefulness.
This is even as he said that JAMB was not set up to generate money for the federal government.
He made the explanation on Monday in Benin, while briefing newsmen in Benin City on the proposed plan of the body to partner other security agencies in the conduct of their examinations.
Is-haq said instead of embarking on wastefulness, JAMB under his watch has been able to manage resources available to it and returned​ the left over to the government that assigned him the responsibility of overseeing the body.
"When you ask me what were they doing with the money before, I was not there. So, I am not in position to tell you what they were doing. The one I know is that, government gave me an assignment, I have done the assignment, the surplus must be returned to the owner of it. That is what I know.
"So, some persons are raising questions, are we money generating? My answer is, are we money wasting? Do you get the point? Must we go and steal the money simply because the money was there? So, at time, I do not understand the logic of some persons. They preferred that the money is generated and wasted.
"The first thing we did when we came in was that the government should not give us capital vote again. They used to collect capital vote and over head from government, but we stopped it.
"Just fund yourselves, except for salaries and we will be happy if government even stopped the salaries. Except for salaries, we do not collect but for the last two years, we have stopped capital and over head because we believed we did not need them.
"And if after spending of capital and over head, we still have surplus of billions, do people want us to waste the billions or to steal it? So that is why I am surprised that people are making noise that we are generating money. If you say we are increasing the charges I can understand but we are not doing so," he said.
The JAMB Registrar challenged anyone with proof that their examination questions are usually hacked into by some unscrupulous elements before the examination proper, to come forth and say it before the public as the body usually think ahead of those who think they can outsmart them.
"As far as JAMB is concerned, I have not found any case of a breakthrough. No matter how clever they think they are, we are ahead of them. One of the reasons why I led a delegation here myself is to see whether there is any evidence of breakthrough. You can ask any of the security agencies handling the matter, they we tell you.
"We have not been able to find one case of success. What we are treating are attempts. And because we are proactive that we are picking their attempt when people try to break into our BVN, they did not get any questions because our questions were not there. They were able to break into a decoil that we created and they were not able to do anything.
"That is why we keep on promising them that if you can get us one question of ours that is genuine, we will pay you a lot. Because we believe that we must be proactive, that is why we are dealing with any attempt and once an attempt is made, we do not leave it as attempt, we go after them and when we go after them, we arrest them," he maintained.