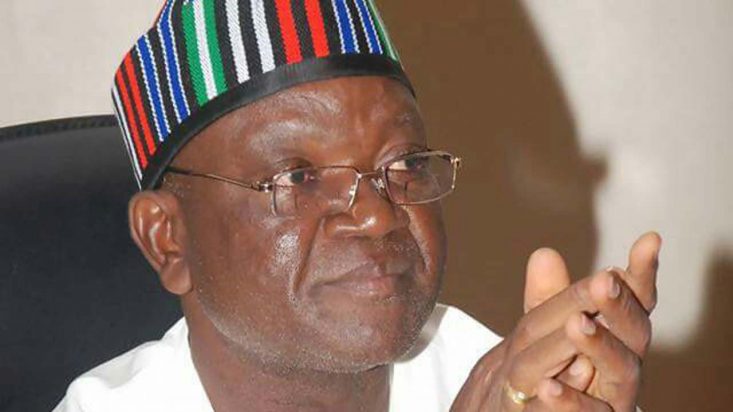 Benue Govt Declared Tuesday Work Free For Burial Of 2 Priest, 17 Others
Loading ...
Benue State Government has declared the 22 May 2018 work free day for all civil servants in the state in honour of the two Priests and 17 others who will be burried that day by the Catholic Diocese of Makurdi.
The State Commissioner for Information and Orientation, Mr Lawrence Onoja, jnr. disclosed this after the state executive council meeting in Makurdi.
Onoja recalled that the two Catholic priests and 17 parishioners were murdered in cold blood during a Mass in Ayar-Mbalom in Gwer Local Government Area of the state on April 23 saying the work free day is to honour them and to enable those going for the burial to attend.
Meanwhile the Catholic Diocese of Makurdi have concluded plans to bury the matyrs. They will be burried this Tuesday, in a mass grave site being prepared at Se Sugh U Maria Pilgrimage Centre, Ayati.
Speaking to newsmen in Holy Ghost Parish, Makurdi, the Director of Communication for the Diocese, Rev Fr. Moses Iorapuu, who just returned from a conference in Rome said for the first time the story of the Middle Belt was being told to the whole world and to the Vatican is well informed about all the blood shed and killings going on in the state.
He said it was a divine coincidence that one year after the passing of the Anti Open Grazing and Ranches Establishment Law, on the 22 of May 2017, the state is left with killings and shedding of blood of innocent citizens including these two priests.
Fr Iorapuu said the Bishops have ordered a wider participation of all dioceses across the country who have been directed to hold vigil Masses or peaceful Rosary procession in honour of the Martyrs to be held Monday begining from 4pm while Masses will be held on Tuesday, 22 May, 2018, simultaneously across the country in solidarity with the Makurdi Diocese.
He said the Mass will be officiated by the President of Catholic Bishop Conference of Nigeria, Bishop Augustine Akubeze.
In a related development, the Association of Nigerian Authors, ANA, Benue State Chapter in conjunction with Catholic Media Practitioners Association of Nigeria, CAMPAN, Catholic Diocese of Makurdi has organized a special reading in honour of the slain worshipers including two Priests.
Accordung to the ANA Benue Chairman, Charles Iornumbe and CAMPAN Chairman, Bem Haanya, the special reading session is one of the numerous literary events the Association has set out to perform in order to promote reading culture among People of the State.
The association appealed to people with poems already written in honour of the victims of herdsmen attack in the Ayar Mbalom scenario to come along with them.