[Video] Shitte And Police In Street Battle In Abuja, Police Escapes With Armored Vehicle, Many Dead
The Nigerian Police and the members of Shittes clashed today – Monday April 16 in Abuja near the Transcorp Hotel/
The Shittes who have been engaged in a protest to free their leader Zakzaky who is being detained by the Nigerian government.
Today, the members of the Shittes group gathered to protest the continued detention of their leader but were confronted by the police and other Nigerian security outfits who had banned the use of the Unity Fountain area for protests. The battle ensued when the youth members of the shitte group refused to back off.
The police begin teargassing the area and shooting their AK47s randomly to push the advancing youths. But the youths continued to resist and advance.
The situation quickly turned into a war-like battle ground where police and the shittes were at frontal war. The shitte youths were throwing brinks and sticks while the police were shooting AK47s, teargas from theor armored vehicles.
–
See videos and photographs below"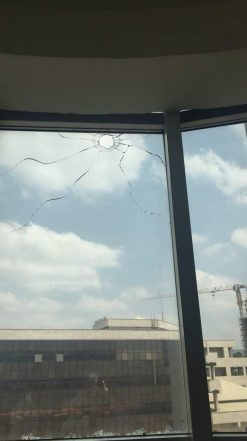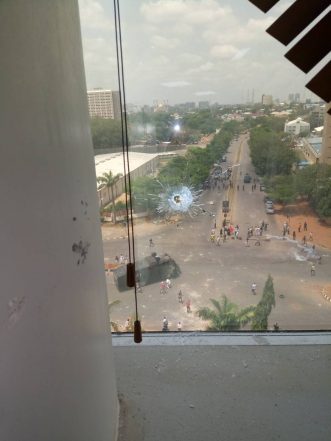 210 total views, no views today