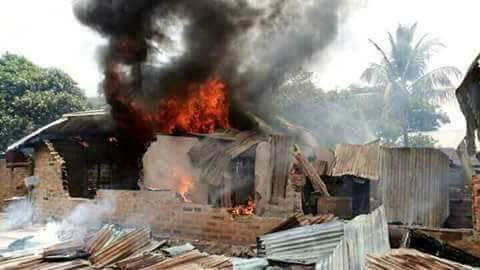 Police Debunk Burning Of Mosques In Makurdi, It Is Not True
–
Loading ...
From Msughshima Andrew, Makurdi
The Nigeria Police Force, Benue State Police Command has debunked stories and rumours making the rounds that four mosques were burnt in Makrdi, the Benue State capital, saying it was not true.
The Police Commissioner in the state, Fatai Owoseni stated this today in a press release made available to 247ureports in Makurdi.
The statement read in part, "the Benue State Police Command would like to advise the general public to disregard the information being circulated that four mosques were set ablaze in Makurdi by some hoodlums.
"Similar information is being circulated that another Church was attacked by bandits at Agana Village in Mbalon Ward of Gwer East Local Government Area of the State.
"These are nothing but falsehood, believably meant to cause break down of law and order in the State.
The Police Commissioner acknowledged that this is indeed a difficult period for all Benue people but however, maintained that acts of insurgency being witnessed lately have nothing to do with religion, ethnic or political alienation.
He therefore solicited the collaboration of all in order to overcome the ongoing security challenges.
He said the Command appreciate the calmness and understanding of the good people of the State and appeal that criminal elements should not be allowed to cause any civil disturbance to achieve their selfish interest.
He called all residents to report suspicious person or group of persons to the Police through the following telephone Numbers 07058344757 or 08066006475 saying "If you see something, please say something".