Advertisement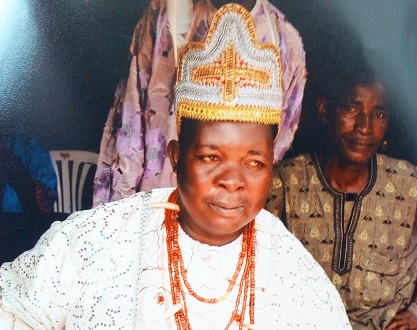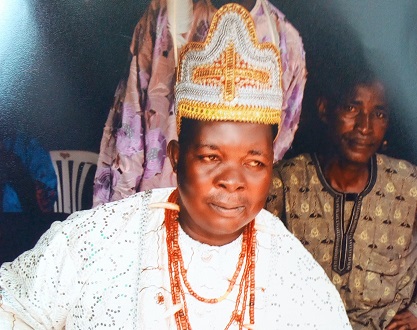 "Let The World Rescue Us From Unjust Marginalization"
–
Loading ...
Prince Okwudiri Agbo alleges that he is the Igwe-elect of Obuno community in Akpugo in Nkanu west local government area of Enugu state. His coronation has been a subject of litigations as a result of what he calls 'calculated marginalisation' of his people by a class of some people in his community. In this interview, he narrates the ordeal of his people over the years, and calls for a change of heart. The excerpts.
You allege that you were elected Igwe of your community but you are not recognised by the government. What is the matter all about?
I was elected as the Igwe of my Obuno community some time in 2016. I was presented in November 2017. But a class of some people in my community, for reasons best known to them, tagged me and my people as 'strangers' and vowed that I would never be the Igwe of our community. But I have over eighty-five percent support of the community. They say I should go and deliver them from their age-long bondage. As God may have it, Nigeria's constitution says the community selects its Igwe while the government does the recognition. In this modern world, government does not impose anybody on any community. Since I have been elected by my people, I am optimistic that government recognition will soon manifest.
Were you selected through the ballots?
I was elected through an election which I won with a landslide. I won because the other contestant refused to appear on the election day, which means that he had conceded a defeat. His eleventh hour withdrawal did not stall the election because I was returned unopposed. The question that salient minds keep asking is: why has the state government not recognized me since the election? By implication, my co-contestant began to make moves to steal the certificate of recognition from the government, which my people resisted. This was reported to the governor when the then commissioner for chieftaincy affairs wanted to do a verification exercise in an arena that was three communities away from our community. We have a central place where such exercise is usually held. We want justice and we call on the whole world to hear our cries. We are pleading with the commissioner for chieftaincy affairs, Enugu state, and the governor, not to issue my opponent any certificate of recognition since he is not the people's choice. I am also ready to return to the election arena if need be so that we test our popularity again. He should challenge me in the field where democratic means will be adopted to test our level of acceptability.
Why the delay in crowning you?
I have been crowned by my people by virtue of being elected, but I have not been given the certificate of recognition by the state government. The cause in my mind is that they claim that my people are strangers. But if such a thing should exist, the reverse should be the case. This is because the key positions in Akpugo, outside Igwe, are occupied by the marginalised ones. An example is the chief priest of Akpugo, which is our highest deity. There was a man called Nneji Eneogwa, who was the highest prophet in the olden days. He is being honoured by all the Akpugo people, and he belonged to those marginalized. The question is: should such honour be given to somebody that is a stranger? Again my forefather dashed the same people that are marginalising us some lands. Also my own father inherited over fifty plots, and few portions of his inheritance are being occupied by the same people who marginalize us. How can a stranger give out lands to people if he is not the landlord?
How has this tussle affected the people of your community in both human and infrastructural development?
It has been affecting our people in marriages, government presence and social activities. On the surface, we are friends, but when it comes to marriage, they will claim that some are strangers, thus cannot marry those they tag as 'free born'. I will say that the government of the day does not marginalise us. But some people will bid for developmental projects in our community, and deliberately abandon them without implementation. It is also affecting everybody in our community: no good roads, schools, health-care facilities, among others. Till today, a part of my village does not have electricity. It was the effort of the community that brought about the electric poles that are there today. The only primary school in Obuno community has been abandoned for a long period now. I would not say the previous governments marginalised us, but our brothers did. Any time they want something, they look for ways to suppress some unnecessarily.
How would you assess the stance of the Enugu state government in this matter?
The governor is a Godly man. He made it categorically clear that such practice is inhuman. He even said that injustice would never survive in his tenure. I trust him because he is a man of his words. I believe that he would keep to his promises. Since the inception of democracy in the state, it is only the administration of Governor Ifeanyi Ugwuanyi that has given us such firm promises.
Have there been protests to press home your demands?
There have been protests to alert the world to our plights. We have gone to the Enugu Government House on several occasions on peaceful protests to inform the world about the injustice meted to us. We have gone to courts.
What message do you have to the wider people who may have the same predicament like you?
The constitution provides equal rights for all. I am a free born of Akpugo, and I am not a stranger. In the history of Nkanu land, nobody ever said he bought anybody with money. Everybody came to settle in any place, not only in Akpugo, but the world. Everybody is a settler. The only issue is who settled first. Even at that, matters about dynasties are uncalled for because even if you settle today, the person that settled 100 years ago cannot tell you that you are not entitled to your rights.
What message do you have for your people to ensure peace in the land?
It is unbelievable in this age how we are being discriminated against by our people. I call myself a prince because my forefathers were the first warrant chiefs in Obuno community, and that makes me a prince. Before 1976, there was nothing like Igwe. What we had then were warrant chiefs. Our people should keep all these negative trends aside so that we can live together and peacefully. It is not good and not of God. It should be abandoned. We are all born equal. God created all equal, and blesses whoever He wants to bless. I call for peace and unity. If we are in peace, we shall have much development. It is a pity that Nkanu land is retarded developmentally despite our blessings in both human and material resources. We do not progress as we ought to be. The reason is that when there is no harmony, progression is hampered. We should love ourselves and embrace peace.
 What is your assessment of Gov Ifeanyi Ugwuanyi's administration?
Governor Ifeanyi Ugwuanyi is God-sent, and he is a man of the people. He is the people's choice. Left for me, I would say that there should be no election come 2019. He has to go back automatically. Truly, Enugu state is in the hands of God. The governor has demonstrated this by putting God first in everything he is doing. Success shall be his. We have organised a rally to mobilise our people to obtain their voters' cards ahead of the 2019 governorship election in Enugu state. Our support is 100 percent, and we don't want to lose a single vote to any other person. This is our resolution and there is no going back.