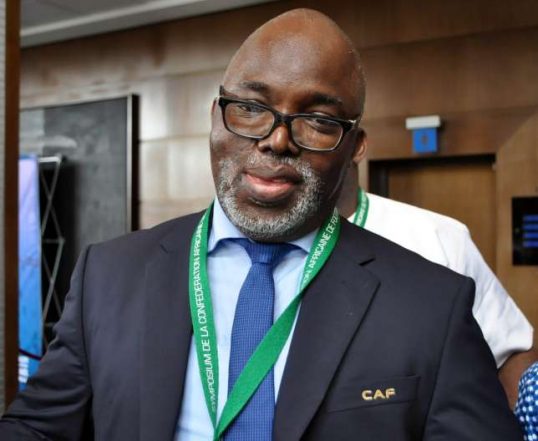 How Nigeria is preparing for 2018 FIFA World Cup in Russia
–
Loading ...
The Nigeria Football Federation has expressed satisfaction with the ongoing preparations of the Senior Men National Team, Super Eagles, for the Russia 2018 FIFA World Cup finals, including the results from the first three pre-World Cup friendlies (against Argentina, Poland and Serbia).
The NFF executive committee at a meeting held at the Transcorp Hilton Hotel, Maitama, Abuja, on Tuesday, April 17, 2018, commended the focus and commitment of the players and the technical crew as well as the backroom staff.
According to Communique issued at the end of the executive meeting, the Board explained how Nigeria is preparing to make the outing at the 2018 FIFA World Cup in Russia a successful one.
Here are some of the activities of Nigeria football federation:
1. Travel and Logistics for World Cup
Executive Committee directed the Secretariat to work at a fast pace and diligently too, and to finalize within the next few days all travel and other logistics, as well as accommodation arrangements in Russia, for the Nigerian Contingent to the 2018 FIFA World Cup finals.
2. Payment of coaches
The Federation said it has paid all the coaches in its payroll, with coaches of the Super Eagles team till the end of the 2018 FIFA World Cup.
3. Arrangement of matches, camping of Super Eagles
The Board mandated the relevant committees to meet and conclude all arrangements for the camping of the Super Eagles in Nigeria ahead of the 2018 FIFA World Cup Send Forth match against the Simba of the Democratic Republic of Congo, scheduled for Monday, May 28, 2018.
4. Russia 2018 Match tickets for officials, stakeholders
The Committee has also mandated the Chairman, Organizing Committee and the General Secretary to meet in the next few days to conclude all matters with regards to 2018 FIFA World Cup match tickets for the Nigerian Contingent and other stakeholders.
2018 FIFA World Cup
The 2018 FIFA World Cup is scheduled to take place in Russia from 14 June to 15 July 2018. Nigeria's Super Eagles will play Argentina, Iceland and Croatia at the Group stage during the World Cup in Russia.