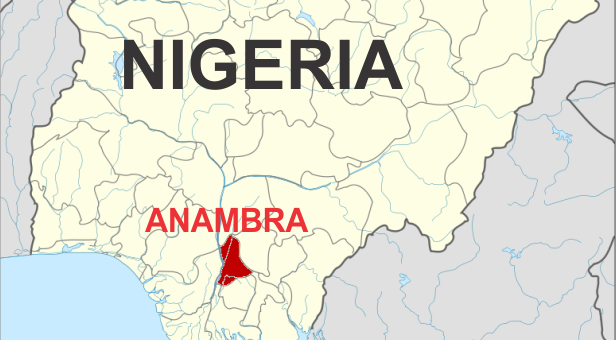 Anambra Monarch Warns Against Regent, Crown Prince Impersonation
–
Loading ...
By Nedum Noble
The Oba of Nri (the ancestral home of Igbo) and the Chairman of Nze  na Ozo title holders ,Chief Emelie Okika, has warned against impersonation of regent or crown prince of the community.
He said nobody has been selected as Nri traditional ruler or regent of Nri, warning those parading themselves as such to desist henceforth or risk the wrath of the gods.
Addressing newsmen in his palace at Nri, Anaocha Local Government Area of Anambra State, Okika said the position of regency or crown prince did not exist in the community's custom and traditional.
He said that was so because of the "irrebuttable presumption that the king of Nri does not die".
His words, "What I am telling you may sound like exaggeration but it is the truth. Before a person is chosen as the king of Nri, the candidate must die.
"When the candidate dies, he will be buried in a shallow grave for three days; his body will be buried, but his head will be left outside the grave.
"During that period, he will undergo a transformation; pass through a stage, from human being to spirit, after which he will wake up and his body will be adorned with white chalk (Nzu) and he will shine like a star.
"While the candidate is in the grave, he is   being mourned by his family, and the entire village will be in festive mood, eating and dancing every day. After that traditional mourning, when the would-be king wakes up again, he takes a new body and he is  now a spirit.
"Our method to determine who would become the king is not through election; it is divine. We would have to perform what we call 'Afa' (divination). The gods would have to say who it would be. Whoever the gods appoint for that position cannot refuse it".
Okika said the incumbent king, Eze Onyesoh, speculated to have died just embarked on a journey which he said would take him out of the community for seven years before his return.
He added,"We are expecting Onyeso back in the next seven years;the community has customs and traditions which it treasures so much.
He said it the duty of the Nze na Ozo council  to announce to the public whenever a monarch had embarked  on such a journey as his return.
''Until all necessary customs are observed, anyone who announces himself as king  or regent or as a crown prince will face serious  spiritual consequences. We don't need the police to enforce this. It's a spiritual thing.'
He said it was incumbent on the community council to hold brief pending the return of the  traditional ruler.
"We are making it clear that nobody has been selected as Nri traditional ruler or regent of Nri. We, therefore warn anybody parading himself as crown prince or regent to desist in their own interest", he warned.