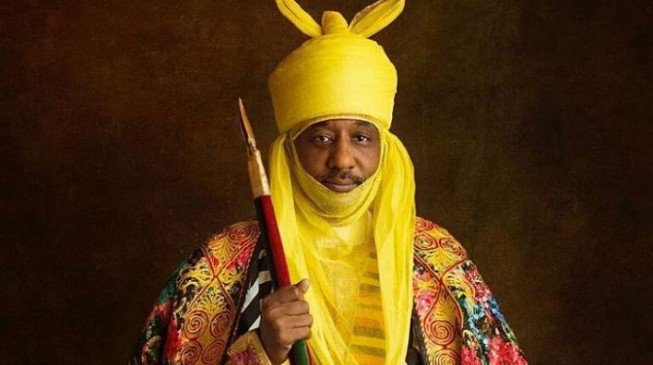 Kano Emirate Orders Drug Test On Traditional Office Holders
–

Loading ...
The Kano Emirate Council has passed a resolution ordering that anyone to be conferred with traditional office must undergo drug abuse test.The Emir of Kano, Muhammad Sanusi II yesterday disclosed that the Emirate had also decreed that only holders of secondary school certification and above will now be allowed to occupy traditional offices.
The monarch made the disclosures in Kano during the domestication of the President Muhammadu Buhari-led government's 'Change Begins With Me' orientation programme, launched by the state governor, Dr Abdullahi Umar Ganduje.Emir Sanusi added that in the absence of secondary school certificate, those who have acquired depth Islamic knowledge will be subjected to scrutiny by the state chief Imam before been assigned to any traditional office within the Emirate Council.
According to him, henceforth, those nominated to occupy the offices of ward head, village head and district head will submit themselves for drug abuse test to determine their level of mental fitness to assume such offices. The monarch also called for the promulgation of a state legislation that will compel husbands, who divorce their wives to pay compensation to their divorced wives.
He urged the Kano state government to pursue the enactment of laws that will curb violence against women and compel married men to carter for their wives and children, explaining that, such action will help curb the menace of street urchins, drug abuse and high rate of divorce ravaging the state. He lamented the existence of rampant cases of juvenile delinquency in the state.
For his part, Kano state governor, Dr Ganduje noted that his administration was resolute in the fight against cases of rape, divorce and street begging. Ganduje added that his administration was committed to the empowerment of HISBAH by adequately equiping the institution to mount serial campaign against anti-societal vices.
Source: https://leadership.ng/2018/03/16/kano-emirate-orders-drug-test-on-traditional-office-holders/