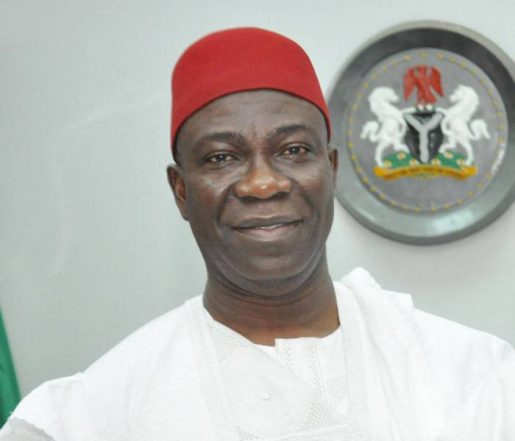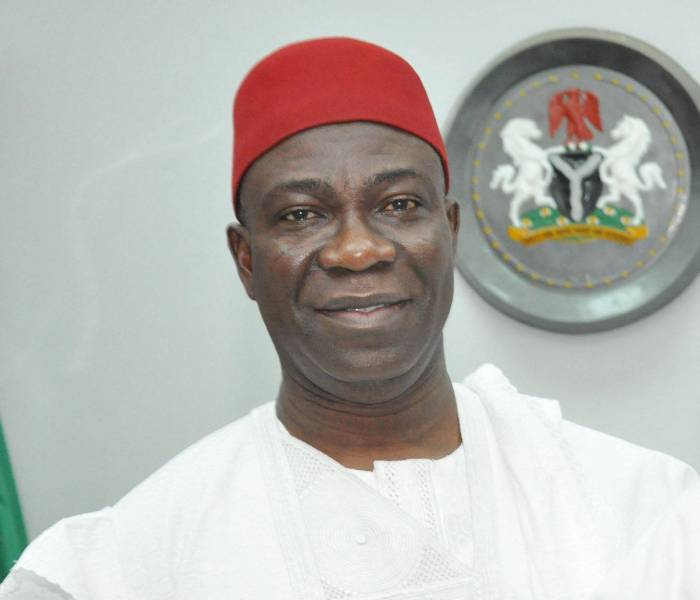 Assets Declaration: "Don't Lose Sleep Over Me", Ekweremadu Tells Constituents
…As kinsmen say ex-CJ on his own
Loading ...
The Deputy President of the Senate, Senator Ike Ekwereamdu, has, once again, asked his constituents and supporters not to lose sleep over the Motion Ex-parte for assets forfeiture filed against him by the Special Presidential Investigation Panel for the Recovery of Public Property, noting that he could neither be intimidated nor silenced.
He stated this when the people of Mgbidi community, hometown of the dismissed former Chief Judge of Enugu State, Justice Innocent, paid him a solidarity visit over his latest travails in the hands of the Federal Government.
Ekweremadu told his constituents from Awgu Local Government area of Enugu State, who were led by the traditional ruler, HRM, Igwe Pius Uzochukwu, that the latest allegations would fail like the previous ones as they were not founded on truth.
He said: "I want to thank you for the show of solidarity. I have been inundated with calls, messages, and visits by concerned constituents and well-wishers within and outside the country. But, there is really nothing to worry about because the entire thing is a well-oiled propaganda on lies and doctored will that include fictitious properties, just to cow me. It is also about 2019 politics. However, I will not be cowed or relent in my efforts to serve you and the country. So, please sleep with your two eyes closed. Tell others too that there is nothing to worry about.
"I am also happy that more people, courageous and well-meaning men and women are speaking up on the state of the nation. Rest assured that I will not refrain from speaking up in defence of democracy. As I said at the floor of the Senate a few weeks back, it is not about us, who are privileged, but about the country and future generations. So, I can't afford to be intimidated or distracted. Like the previous attempts to silence me, this one too shall fail".
He assured the people of Mgbdidi of continued cordial relationship and development projects as he had nothing against them.
Speaking on behalf of the community earlier, the community's spokesperson, Hon. Patrick Uba, who dissociated the Mgbidi from their kinsman's actions, condemned in totality the allegations raised against Senator Ekweremadu by the former Chief Judge, describing it as spurious and malicious.
"The Mgbidi community, which former Justice Umezulike comes from has followed with concern the petitions written against you by our own son and we wish to categorically condemn it and dissociate ourselves from them.
"Our findings reveal that the petition is spurious, malicious, and self-serving. We have cordial relations with you because you have represented us effectively, going by the number of projects you have attracted and our sons and daughters enjoying our scholarships and bursary awards, among others", he added.
Also speaking, a community leader, Chief Raymond Onyimba, decried what he termed the attitude of a brother trying to destroy another for selfish reasons and assured the Deputy President of the Senate of their continued prayers and support.