Advertisement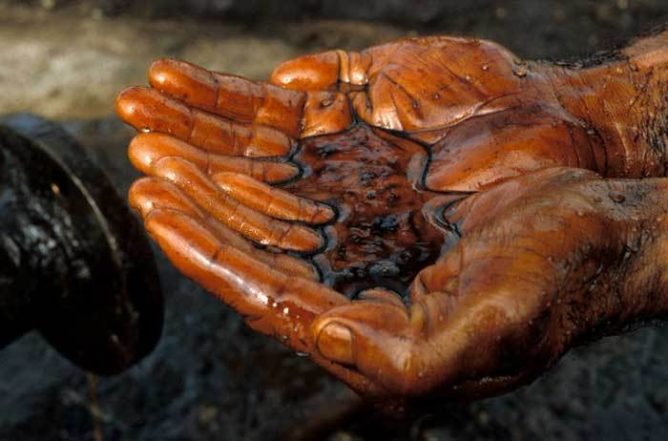 Senatorial Aspirant Offers Solutions In Reclaiming Suppose Kogi Oil Well
–
Loading ...
By Shaibu Stephen Ojate
An American based and Kogi born oil and gas management expert, Abdullahi Okino has tasked Kogi State government to put aggressive step in recovering suppose Ibaji oil well ceded to Anambra State few years ago.
Honourable Abdullahi Okino, who is a Senatorial Aspirant in Kogi Central, made the call while addressing cross section of Journalists in Abuja yesterday. He noted that the fight to reclaim Kogi Oil well is not too late yet as something can still be done to correct the injustice done to the people of Kogi State.
He added that the unfair treatment meted out to the people of Kogi State on the issue of suppose Kogi Oil well prompted him to show interest in politics with a view to deploy his verse experience in Oil and Gas in correcting the wrong.
His words: ''Sometimes, we need people that are well experienced to handle issue of this nature, just like I have said; I have MBA in Oil and Gas Management. I know the integrity of Oil and Gas business and when I become a Senator, I know where to hit, what to say and also know what to do to correct this anomaly.''
''The Anambra basin that has oil well cut across four States. Kogi State, Anambra, Delta and Imo State of which Kogi State has about 53% of the area. There are many physical evidences to show that the oil exploration by the Shell, Agip and others are done in Kogi State land. Now what Kogi State should do is to independently investigate the place and keep the data as against what the federal government is going to do. As it is now, Federal government is taking long year to resolve State problem. ''
Okino hinted that the unilateral decision of the former President, Goodluck Jonathan in ceding Kogi Oil well to Anambra State was responsible for the challenges facing Alhaji Yahaya Bello's administration in the State.
He maintained that Kogi State would have joined the league of oil producing State receiving 13% Oil derivation and this would have helped Bello led administration in getting enough fund to carry on the task of governance in the State.
'What comes to Kogi State as federal allocation in not enough and that is why Governor Bello is having little challenges in prompt and regular salary payment to Workers'', he said.
Commenting on why he decided to join politics than following the foot path of Aliko Dangote who only concentrated himself in Business and make his impacts felt by Nigerians in all angles.
He responded: ''being an entrepreneur is to make profits or maximize profits for yourself and that is selfishness. We are talking about the masses. Having register and encounter success in business like Dangote and considering what is happening in our country, I expect him to replicate the success in the politics scene. ''That is exactly what I want to do, he added.''
More also, when our reporter demanded to know why he much emphasis on issues confronting Kogi East Senatorial District than Kogi Central he is planning to represent as there is Senator from the area who supposed to front such courses, he has these to say.
''The Oil in Kogi East is a National issue. As a citizen of this country, we need to take the right approach to solve a national problem. What I can see now is that just delay is just denied. This is taking so long to resolve this problem.'