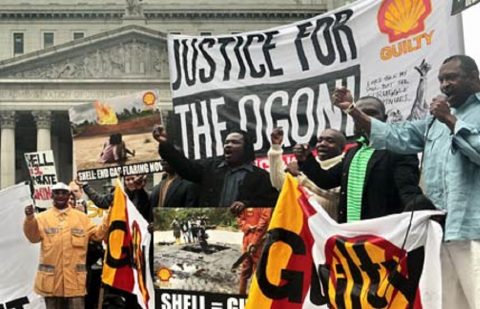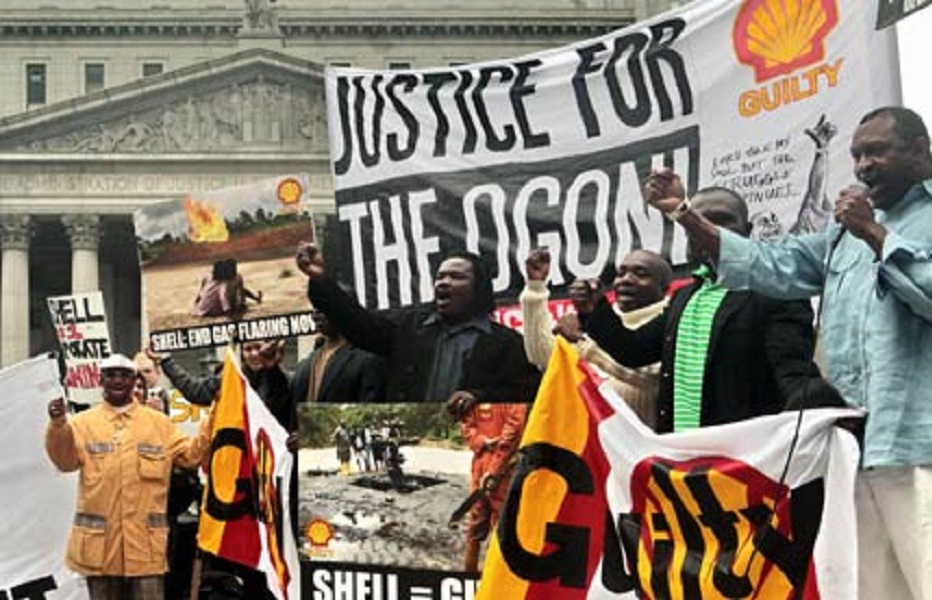 MOSOP Warn Shell Against Attempt To Forcefully Resume Production In Ogoniland
–
Loading ...
The Movement for the Survival of the Ogoni People (MOSOP) wishes to state its displeasure over an attempt by the Shell Petroleum Development Company of Nigeria Limited to forcefully resume oil production in Ogoniland.
We state unequivocally that the actions of Shell are unacceptable to the Ogoni people. We note that Shell and its allies are still Persona Non Grata in Ogoniland and consequently, any attempt to forcefully resume production in Ogoni without properly negotiating with all stakeholders will surely be resisted by the Ogoni people and could lead to a breakdown of the peace and possible military crackdown as usual.
MOSOP therefore demand the immediate withdrawal of all equipment belonging to Shell in Ogoniland.
We still hold Shell responsible for the killing of our leaders 1994, 1995 and the subsequent persecution of our people which led to the death of over 4,000 others between 1993 and 1999.
We maintain that Shell or any of its allies are not wanted in Ogoniland. We call on the Ogoni people to stand against Shell in any form they manifest, be it Belema Oil Producing Nigeria Limited, Robo Michael, NPDC or in any form they may choose to disguise.
We urge the Nigerian government to put an end to this continuous harassment of our people over oil and address our demands which are clearly stated in the Ogoni Bill of Rights and in particular, we demand the release of funds for the cleanup of our devastated environment.
Signed:
Fegalo Nsuke
Publicity Secretary
MOSOP