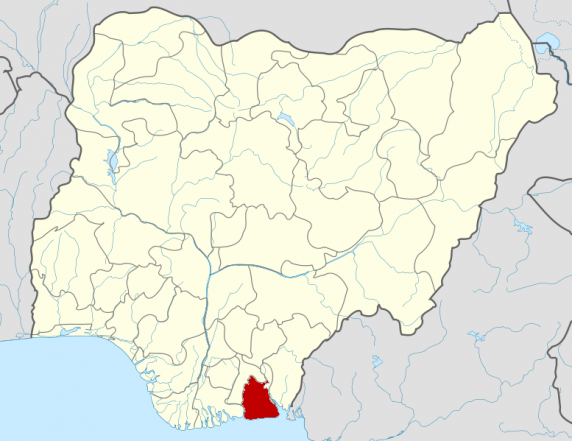 The Fear Of White Bom Bom In Uruan Politics – By Micheal Joseph Okon
Loading ...
Mr Emmanuel Nicholas Okokon (White Bom Bom), the Special Assistant to Governor Udom Emmanuel on Research and Documentation has gradually emerged as a beacon of hope and succour to the good people of Uruan Nation. The popular and accessible crowned Prince of Uruan has traversed the Political terrain of his immediate constituency and the state in general over the years. Under the watch of His Excellency, Senator Godswill Obot Akpabio, he served as a Media Consultant to the Akwa Ibom State Government, he has been prudent with the blessings of God in his life and has made himself a bundle of blessings to the down trodden.
His duty as SA to the Governor on research and documentation has made it easy for any one to pick a copy of his department's magazines and in a glance peruse through the lofty achievements of Governor Udom Emmanuel in Akwa Ibom State. White Bom Bom as he is popularly called, no doubt is and will continue to remain an asset to the Akwa Ibom State Government and Uruan people.
As the build up to 2019 elections glides in, whereas White Bom Bom has thrown his lofty cap into the Coliseum being fit,willing and ready to serve his people, whereas his appearance awakens untold fear and desperation amongst many thus forcing unthinkable antics and tactics from detractors seeking to truncate that whose time has come.
Uruan Nation has an array of find breeds for the 2019 House Of Assembly contest, yet White Bom Bom seem to stolen peace and tranquillity from some. This easy going, focused achiever seeks no mortal worship, his welcoming ambiance unwittingly threatens the unsecured amongst us, thus the unprovoked attacks from unlearned quotas. Of a truth only trees with quality fruits gets the throws. We expect more gripes from the unsecured within this season.
At this stage in Uruan Politics, we must give our best the opportunity to show case their innate qualities. This is not the era where leaders are foisted on us for every time Democratic leaders are foisted on a people they invariably ignore the people for 4 Years while shamelessly seeking for reelection.
Its on record that Central Uruan is yet to Produce a State House member since Uruan Local Government Area was a ever created, its incontestable that all political blocks of Northern Uruan, South South Uruan and South East Uruan have taken their fair share in the hallowed chambers except Central Uruan, in the Spirit fairness, equity and justice as enshrined in the character of our great party; The Peoples Democratic Party(PDP), In the understanding of Zoning and Rotation, Central Uruan must be allowed, encouraged and supported to take their share in the Patrimony for effective bonding of all political blocks in Uruan for what is sauce for the goose is sauce for the gander.
Recent media attacks against White Bom Bom has only embolden many to come to his defence and the good people of Central Uruan, such unwarranted calumny is proof of deep seated fear and dread of White Bom Bom as the man to beat come 2019 Uruan State Constituency contest.
My advice to other aspirants and their support base is that such attacks to be discouraged because it's within God's sovereign purview to set up one and pull down another, it's divine Providence that bestows power on mortality, our connections or the absence of such can't supersede the workings of our maker.
If for mere consultation and chats fear takes over our minds, what will happen weeks to the primaries?
White Bom Bom has set standards for Consultation and that seem to threaten many,yet he should not be envied for his generosity for Power Comes from God.
–
*© Micheal Joseph Okon* ,writes from Ituk Mbang.
*® Uruan Alert*