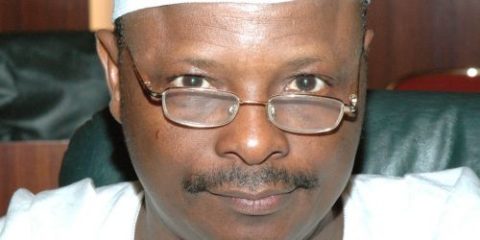 I Will Visit Kano Despite Opposition – Kwankwaso
By Yakubu Salisu A, Kano
former Kano State Governor, Rabiu Kwankwaso, has denied media reports that he cancelled his proposed January 30th visit to his state due to illness.
The visit has created palpable political tension in the state with some politicians claiming that Mr. Kwankwaso, a senator, was visiting in order to intimidate his opponents and the state governor, Abdullahi Ganduje.
A commissioner in the state, who reportedly urged supporters to stone the senator whenever he visits, was recently invited by the police.
Speaking through a release issued by the his media aide, Binta Rabiu, Friday, the lawmaker said he will visit as scheduled.
Mr. Kwankwaso described speculations of his ill health as the handiwork of "governor Ganduje and his cohorts."
"It has come to our knowledge that out of desperation, some groups or individuals who are cronies of the Ganduje administration are sponsoring falsehood about Sen. Kwankwaso's scheduled visit to his constituency on the 30th of January.
"We wish to make it categorically clear that Sen. Kwankwaso is not sick, in fact he has never been healthier; the scheduled visit has not been cancelled. Therefore, our teeming supporters should disregard this report which is a total falsehood," the statement noted.
"The report is clearly the work of mischief makers who are desperately trying to prevent the visit of the Kwankwaso who is been cherished by his teeming supporters," the release added.