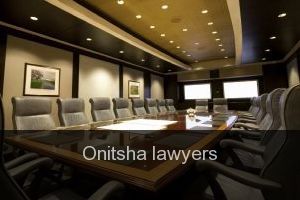 Lawyer In Police Net Over Abduction Of A Teenage Girl In Onitsha
By Nedum Noble
An Onitsha based legal practitioner (names withheld), is currently cooling off in police custody following an alleged abduction of a teenage girl in Onitsha, Anambra state.
Loading ...
The victim was said to have been in the custody of the lawyer about three weeks without the consent of her parents.
247ureports.com reliably gathered that prior to the abduction, the parents of the girl had handed her over to a foster family in Awada, a suburb in the commercial city where she served as house help for months.
According to a neighbor who pleaded anonymity, the victim had complained of having misunderstanding with the foster family, claiming she was being maltreated which informed her running away from the family to an unknown destination.
"She later ran into a lawyer, who took her into his residence at 3-3 Area, near Onitsha, after narrating her ordeal with her foster family," she said.
According to the neighbor, the parents of the victim, who were disturbed by their daughter's whereabouts, reported the matter at the Awada Police station.
247ureports.com however learnt that the victim was later found in the residence of the lawyer, following an intensive search by the police in collaboration with the family of the victim.
A police source said the lawyer was immediately arrested by the 3-3 Police and handed over to the Awada police for further investigation.
Confirming the incident, the 3 -3 Divisional Police Officer, Mrs. Jane Mbanefo said, "the problem we have in this area is people who claim to be lawyers without decorum."
"No week passes without somebody who claims to be a lawyer, coming to the station and trying to intimidate my policemen aimed at achieving his/her selfish interest.
"Just like this case now, upon that he committed a criminal offence for abducting the girl for about three consecutive weeks, still he has the effrontery to claim innocent of the offence.
"This is just a tip of the iceberg, there are so many cases like that and what I do is to immediately charge such cases to court so that they go there and settle," she explained.