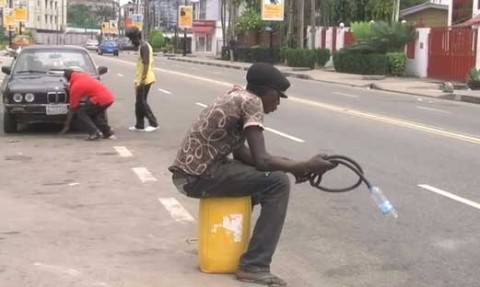 Fuel Scarcity: NNPC Assures Availability of Fuel in Kano from New Year
By Yakubu Salisu A, Kano
Sale Supervisor, NNPC Kano Depot Ibrahim Khalil has assured that fuel scarcity would soon be a thing of the past in the state.
Saleh made the disclosure when the state's task force Chairman on fuel, and the Honorable Commissioner of Commerce, industry and tourism Alh. Ahmad Rabiu paid him a visit while on inspection to ensure that filling stations in the state dispenses their products according to standard regulations.
According to the depot official, about 500 trucks ladened with petroleum products are on their way to the state which will bring an end to the scarcity of the product in the state.
The task force Chairman Ahmad Rabiu reiterated the state government's commitment to finding a lasting solution to the problem.
"We are out to ensure that marketers do not hoard the product or divert it in order to cause unnecessary scarcity in the state"
" His excellency Dr Abdullahi Umar Ganduje has mandated us to ensure that filling stations do what is right and we have been doing our best to ensure that marketers comply with our directives and that, we would continue to do" he said.
During the inspection, it was however revealed that a total number of 11 filling stations have been fined for various offences ranging from hoarding, diversion of the product and many other offences.