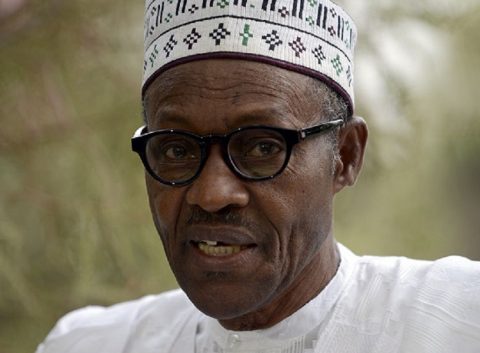 Re: Welcome To Kano Mr. President – By Malam Muhammad Garba
The two-day visit of President Muhammadu Buhari to Kano, was no doubt, a huge success as confirmed by President Buhari himself who expressed satisfaction over the way His Excellency, Dr. Abdullahi Umar Ganduje is piloting the affairs of the state. Pleased with what he saw on ground, President Buhari passed a vote of confidence on Governor Ganduje, branding him as a good ambassador of the All Progressive Congress (APC) change mantra. President Buhari who hailed Governor Ganduje for achieving so much in two years even urged other progressive governors to emulate him.
President Buhari's visit and the endorsment of Governor Ganduje has remained the talk of the town, one then wonders what people like Abdullahi Tanka Galadanchi was set to achieve in the advertorial he placed in page 23 of Daily Trust Newspaper of Tuesday, December 5, entitled "Welcome to Kano Mr. President."
Ordinarilly, we had decided not to respond to Abdullahi Tanka's cheap blackmail, knowing fully well that his intention was to divert attention on the well planned President Buhari's visit to Kano, but now that Mr. President has come and gone, leaving sweet and lasting memories behind, there is need to tell the real story and let the world know who Abdullahi Tanka really is. We are also aware that Abdullahi Tanka is not alone in this plot to smack Ganduje's administration, but the main issue is that already, they have failed woefully.
Though Abdullahi Tanka is well- known for his unprovoked hatred to Governor Ganduje's administration over reasons him alone can explain, it is, however, disheartening that Abdullahi Tanka and his sponsors used the historic visit of President Buhari to Kano to make mischief and misinform the public, just the same way he goes to local radio stations to abuse the governor, breaching codes and ethics of broadcasting.
During his inaugural speech on 29 May, 2015, Governor Ganduje made it clear to the public that his government is based on continuity. He reaffirmed that one of the basis of the pledges contained in his campaign manifesto for a better society was provision of infrastructure. To achieve this, he promised that, "the administration will complete the on-going projects initiated by the previous administrations and produce a master plan for urban beautification to give Kano the real features of a mega-city. The Kano Master Plan will be given impetus for the proper planning and implementation of infrastructures to a wholesale review to ease the flow of traffic and accessibility to many areas. Government will pursue a housing policy that will provide affordable housing to the low-income groups of the state. The existing Regional Water Supply Schemes will be expanded to cope with increasing demand of potable water in the urban and rural areas." Discernable minds in Kano state and beyond can attest to the fact that Governor Ganduje has not failed in keeping these promises.
Unlike others who abandoned important projects of their predecessors, Governor Ganduje deemed it necessary to complete all the uncompleted projects of past administrations as well as initiating new ones.
For a state with unique features like Kano to develop, there is no doubt that there is a need for an administrator that knows his onions in terms of provision of the needed infrastructural facilities. It is, however, on this premises that Governor Ganduje has shown commitment and determination to succeed in providing new public infrastructure, upgrade and maintain existing ones so as to lay a solid foundation for Kano as an emerging megacity and as well, attract investors that can reshape Kano into regaining its covetous status as one of the major industrial cities in Africa.
There is no gainsaying the fact that Governor Ganduje's projects are changing the face of Kano.
However, with what is already on ground, there is no gainsaying the fact that the Ganduje's administration has delivered more than expected in terms of infrastructural development since he assumed office. With Ganduje as the captain of the ship, the government of Kano state is now sailing higher and boldly moving forward, breaking new grounds in ensuring improved service delivery and democracy dividends to the people.
Indeed, it is laughable to read Abdullahi Tanka's mischievous advertorial when he said, "almost three years into the administration of Governor Ganduje, no single important projects has been conceived and the ones conceived, none was completed and none is worth commissioning by Mr. President." Indeed, it is obvious that Abdullahi Tanka contemptuously contradicted himself as he struggled to market cheap propaganda.
It is important at this juncture to mention some of the projects already completed and commissioned under Ganduje's administration. They include Post Office Road, Dorawa Road, Gurin Gawa-Maidille Road, Niger Street, Lagos Street, Kofar Dawanau/Yantaya Road, Ahmadiyya Road and Kwankwaso Town Road network, Prince Abubakar Audu Underpass at Kofar Gadon Kaya, construction/dualization of Dakata-Bela Road Phase I, upgrading/dualization of Sheikh Mahmud Salga Road, expansion/dualization of Zaria Road, Pediatric Hospital Zoo Road, Giginyu Specialist Hospital now President Muhammadu Buhari Specialist hospital, Panshekara/Madobi underpass, Rochas Okorocha road, Sabon Gari, among others.
Ganduje's administration has also embarked on new projects such as 2000 low-cost Housing units at Gurjiya, Kanti Kwari market Road network, Kings Garden-Kwanar T/Wada-T/Murtala Road, Abdullah Bayero Road, Kwanar Dawanau-Dandishe-Kwanar Madugu Road Phase II, New Road Sabon Gari, Rumfa Shehu Road network Rijiyar Zaki, Gwaro-Dan suda Road, Gidan Boss-Katsina Road Fagge, Gurjiya-Yankatsari-Rijiyar Gwangwan Road, Ultra Modern Integrated Skills Acquisition Centre, Bukavo barracks under pass.
More so, Ganduje's administration has executed rehabilitation/reconstruction of some major road  such as Babban Kwari Badawa-Bala Barodo Road, Lamido Road, Lamido Terrace, Sultan Road, Kawo Road, Tiga-Rurum-Rano Road, Kwanar Zira-Zaura-Dungurawa Road, Mobile Police Barrack- CBN Quarters Road, Maraba—Farm Centre road, fortification and embankment of Challawa Bridge, Tiga—Rirum road, Burum Burum—Kibiya—Rano road, Maideli—Shagari quarters road, Kwairanga road, Maiduguri road to Muhammad Muhammad avenue, Kundillla housing estate roads, access roads at Challawa Indpendent Power Project site, Sheikh Jafar Mahmoud Adam road, Bichi—Dambatta road, Madobi junction to Challawa road, Yolawa—Malam Kato Square, Yantaga to Dawanau road, Yusuf road, Civic Centre—Rail Way road, repair of failed section of Yaryasa Bridge 11 located along Rahama—Tudun Wada—Jos road, expansion and street lightening of Zaria road.
We also advise Abdullahi Tanka to employ the services of civil engineers to assess the quality of works on these projects. It is unwise for him as a lay man to conclude that these projects are not of good standard! Though Abdullahi Tanka, as a member of the opposition Peoples Democratic Party has the right to criticize the government, it is, however, not proper for him to do it the wrong way. Thousands of his party members, including his leader, Malam Ibrahim Shekarau, has at one point commended Governor Ganduje for the good work he is doing in Kano state. For Abdullahi Tanka to say that PDP will take over Kano in 2019 is nothing but a wishful thinking and a tall dream which can never be realized. Governor Ganduje already has a date with the good people of Kano state in 2019 and they have promised to massively vote in favour of his second term.
So, Abdullahi Tanka and his cohorts should join millions of Kano residents in celebrating the success story of Governor Ganduje as confirmed by President Buhari, rather than spending their time and resources in spreading falsehood and engaging in needless propaganda.
–
Malam Muhammad Garba is Kano state Commissioner for Information, Youths and Culture