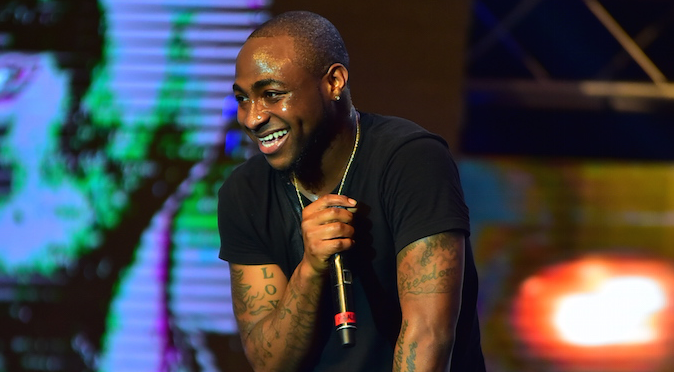 Davido In Early Xmas Treat For Zimbabwe Fans
NIGERIAN music star David "Davido" Adeleke, who was forced to cancel his performance in Zimbabwe in October at the last minute amid reports that he was picked up by police for questioning in connection with the deaths of his close friends, will now stage his debut show in Harare on December 1.
BY WINSTONE ANTONIO
The American-born Nigerian music star was billed to be among the performers at the launch of Jah Prayzah's latest album Kutonga Kwaro at the Harare International Conference Centre (HICC) three weeks ago.
Concert organisers, 2 Kings Entertainment, confirmed that they had secured a new date with Davido.
Dee Nosh, of 2 Kings Entertainment, told NewsDay that preparations for the show dubbed My Lilly Concert, also scheduled for the HICC, were already in motion.
"As we value the support of the fans, we have good news for the once disappointed Davido followers, as we will be bringing their favourite artiste for a performance on December 1 at Harare International Conference Centre," he said.
"It was unfortunate that due to circumstances beyond his and our control, he failed to come in October as initially scheduled."
Dee Nosh said the show was part of efforts of getting the nation into the "partying mood" as the festive season approached, with another high-profile concert headlined by a top Jamaican artiste on the cards.
He said those who had initially purchased tickets in October to specifically see Davido in action, but did not turn up for the Jah Prayzah's launch, could still use their old tickets at the concert.
"While everything is progressing well on the planning side, we urge fans to buy their tickets in advance through both swipe and EcoCash to avoid last-minute hustles," he said.
He said the Nigerian star would share the stage with Jah Prayzah, Andy Muridzo, Ex Q, Nutty O and DJ Tamuka alongside Killer T and wheel spinner DJ Iroq.