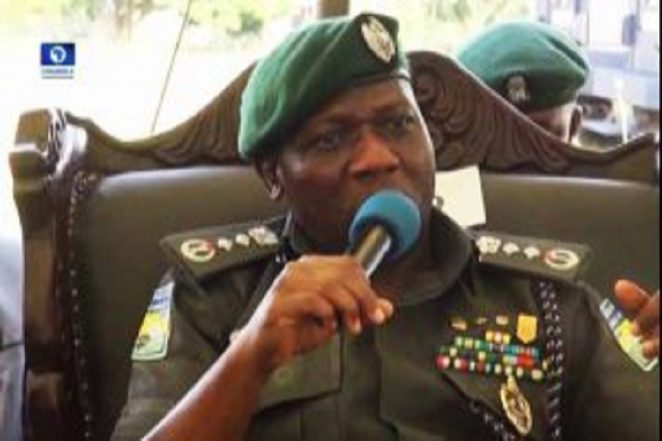 Court Grants Interim Order Restraining Senate From Investigating IGP
An FCT High Court in Jabi has granted an interim injunction restraining the Senate from investigating the Inspector-General of Police, Ibrahim Idris.
Justice Abba Bello Mohammed granted the interim injunction in the suit brought by the IGP for the enforcement of his fundamental rights against the Senate President, Bukola Saraki, the senate and eight others.
Other respondents in the matter are Senators Isah Misau; Francis Alimikhena; Binta Mass Garba; Suleiman Hunkuyi; Duro Faseyi Samuel; Ogba Joseph Obinna; Nelson Effiong and Abdulaziz Nyako.
The application is seeking a declaration that the Senate's resolution setting up an Adhoc committee made up of the 4th to 10th respondents to investigate the allegations raised by Senator Misau against the IGP is a violation his right to fair hearing guaranteed by Section 36(1) of the Constitution.
The IGP, through his counsel, Alex Izinyon (SAN) prayed the court for an order of perpetual injunction restraining the respondents from infringing on his rights.
The court on Wednesday last week ordered that the originating application and other processes be served on the respondents through the Clerk of the Senate.
Justice Mohammed, however, directed that the IGP should publish the originating application and all other processes, including the hearing notice, in two national newspapers.
He thereafter adjourned the matter till December 4 for hearing of the substantive application.