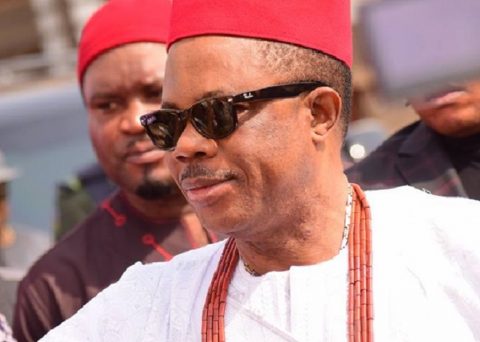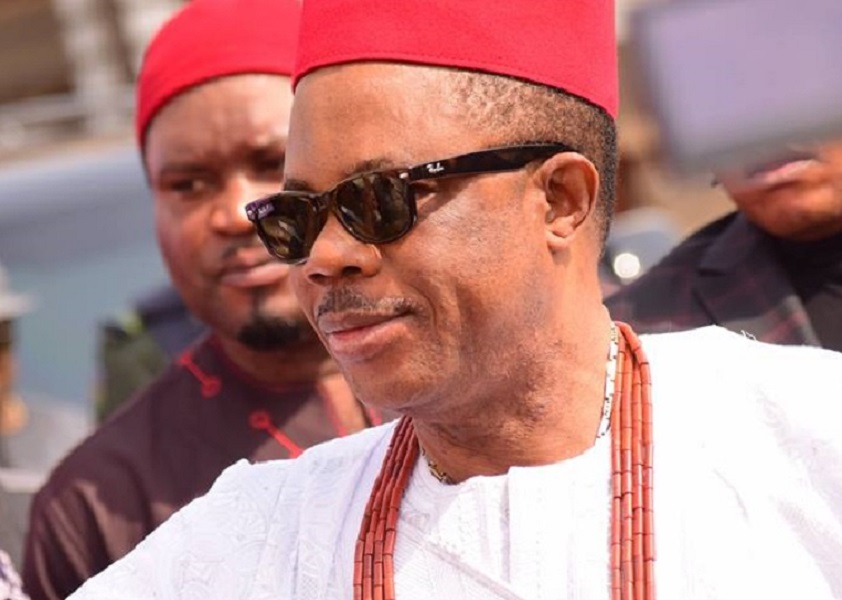 How Obiano Improved The Road And Other Infrastructure In Anambra State – By Odaa Opuo
At the inception of Obiano's administration in Anambra state, the state had the highest number of ongoing road infrastructures in Nigeria. There were as much as 101 road projects scattered all over the state which stood at over 180 billion naira. Though the handover never showed this huge liability position but His Excellency Chief Dr. Willie M. Obiano decided to tackle the projects within the confines of the available resources, not minding the harsh economic pistil in Nigeria.  This is as in line with the 4 Cs (Continue, Complete, Commission & Commence) political strategy of APGA.
Loading ...
Today, Anambra state has the best road network in Nigeria. It is not by accident but by careful and meticulous execution of infrastructural planning by Chief Willie M. Obiano. Today, Anambra is the only state state that can boast of integrated road maintenance mechanism. His Excellency, Chief Dr Willie M. Obiano has enthroned road infrastructure maintenance mechanism in Anambra state. Chief Obiano inaugurated and strengthened Anambra Road Maintenance Agency (ARMA) to oversee the maintenance of road infrastructure in the state and the agency is adequately staffed to meet the challenges of the job.
As for the road infrastructures constructed by His Excellency Chief Dr Willie M. Obiano, over 51 roads out of 101 inherited roads have been completed and commissioned. Many are nearing completion and more are ongoing. Chief Obiano have also initiated and completed many road projects while many are ongoing. There are massive earth works and quality road construction works going on across the three senatorial zones of the state. This is a very good foundation for other developments in Anambra state.
The strategic road and other infrastructures built by His Excellency, Chief Willie M. Obiano are the Ogwuikpele road and Umunankwo road with bridges which connect the state to the agrarian communities around Ogbaru axis. This axis also hosts the oil and gas zone of the state which was being accessed via Oguta. Today, they are happy to have an access road being constructed by His Excellency Chief Dr. Willie M. Obiano. Another strategic infrastructures are Umueje bridge crossing Enugwu Otu community that is an oil reserve basin. Iyiora Anam bridge that leads to the largest oil reserve basin in Africa. We can't talk about infrastructures without mentioning the longest bridge in South East across Omambala River which is 298 meters  long. This bridge leads to Orient Oil fields which was being accessed via Kogi state. This was why Kogi people were laying claims to Anambra oil fields before now. These agrarian and oil reserve basin communities have long been abandoned by previous administrations in Anambra state as if they were not in the same state with other communities. They are used to be remembered during electioneering campaigns by politicians who used to come with helicopters every 4 years. In Anambra south, OGBODI community in Amichi ward 2, Nnewi South LGA were abandoned by successive administrations and remembered only during electioneering campaigns. They have no school, no pipe born water, no electricity, no hospital and no access roads. Today, His Excellency Chief Dr Willie M. Obiano is constructing an access road from Chisco's road through OGBODI to Eke Osumenyi. He has approved the completion of two primary school blocks there. He has approved the provision of 2 boreholes at the market square and the town hall. He has directed the Ministry of Power and Utility to connect the town to the national grid through the power line from Chisco's house. He has brought back hope to Ndi Ogbodi.
We are all witnesses to the provision of amenities in Awka Capital City. The 3 flyovers of Aroma, kwata and Amawbia are monumental. The lights that beautify the town at nights are fabulous. The streetlights are not limited to Awka Capital City alone. From Amansea to Onitsha, Igwe Orizu road Nnewi, Awka Etiti-Igbo Ukwu road, Nnewi South LG road in Ukpor, Ekwulobia-Uga road, Ezinifite-Uga road, onuselogu-Eke Ochie-Chisco road, Chief Maja Umeh-Eke Ochie-Eziama road, Amichi. What of Neni-Obeledu road, Nibo-Nise link road, Agulu link bridge and road are all illuminated. Oye Olisa-Nkwo Eziudo-Ogidiani-Umuoji road are also adorned with streetlights. Oye agu-Ifite-Dunu-Awkuzu road is also lit up. Awkuzu junction-Umueri-Otuocha road is lit up.  Igbariam junction to Anambra state University town has also been awarded. These infrastructures create a new and prosperous Anambra. This is part of the vision which His Excellency has for Anambra state.
In education sector, His Excellency strived creditably well in order to provide basic and necessary infrastructures that aide the sector to achieve the optimum position in Nigeria. Today, Anambra teachers are number 1 in Nigeria, Anambra students are the best in Nigeria, Anambra commissioners are the bests in education, agriculture, health and economy/planning/financial prudence. His Excellency Chief Obiano has giving an average Anambra citizens hope that tomorrow would be better. Nobody lives in despair in Anambra state. It is in the news that a director in a nearby state civil service committed suicide because his wife gave birth to triplets. It is also in the news that a civil servant who has served in the same state for over 25 years lost his daughter yesterday because he couldn't afford the hospital bill. They are being owed for 11 months, yet the governor of that state spent billions sponsoring the recall of a serving senator from that state. He also spent hundreds of millions sponsoring thugs to come for his party flag off rally for one of the governorship candidate in Anambra state few days ago. The STOMACH INFRASTRUCTURE is a priority in Anambra state. Massive school rehabilitation and construction are going on across the state now.
In health sector, there are massive rehabilitation and construction of basic infrastructures and health centers in over 360 wards in Anambra state. 60 general hospitals are rehabilitated and equipped for secondary health care while COOUTH has been equipped, upgraded and reengineered for tertiary health matters in the state. His Excellency Chief Dr Willie Obiano provided a state of the art ambulances for the 3 senatorial zones and COOUTH, Amaku. He also provided tricycle ambulances to aide quick medical dispensing at the health centers in Anambra state..
This is a tip of the iceberg. Support Willie to complete his vision for Ndi Anambra.
Odaa writes from Amichi.