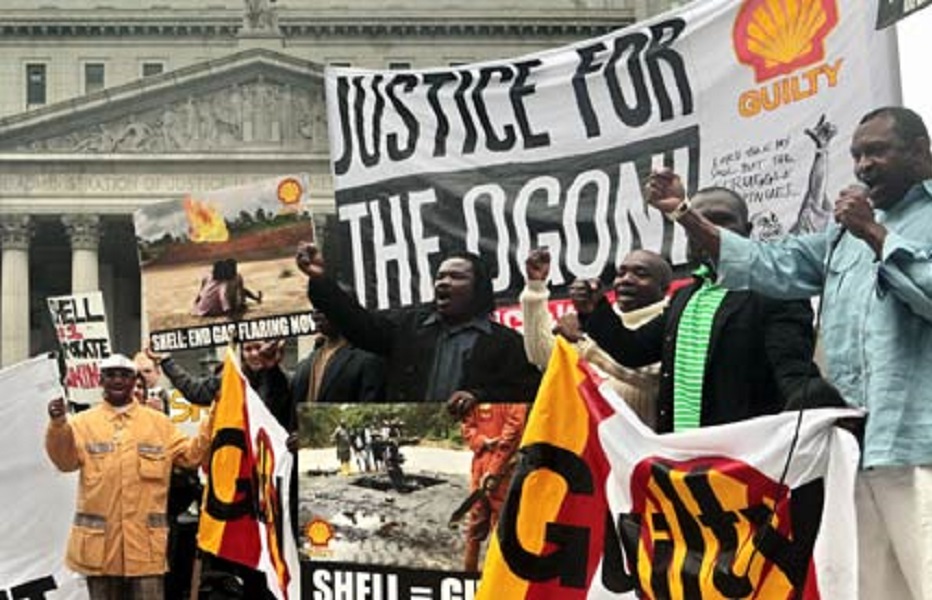 MOSOP Condemns Shell's Destruction of Ogoni Farmlands
The Movement for the Survival of the Ogoni People (MOSOP) strongly condemn the conscienceless destruction of crops in Ogoniland by the Shell Petroleum Development Company in Nigeria with the backing of heavily armed Nigerian soldiers.
Loading ...
MOSOP considers the action of Shell to be callous, insensitive and a complete negation of the principles of business in any civilized society.
We note that Shell's conduct in Ogoniland in recent weeks do not only threaten food security but is also leading to apprehension with attendant heart related problems for our people.
For Shell to be engaged in destroying farmlands in a society that depends predominantly on farming for food and family support, we are deeply concerned that Shell's action is not only destroying livelihoods but also endangering the future of our people.
We condemn this act and unequivocally state our rejection of these moves by Shell or its agents and representatives to force its way into Ogoniland.
We further note that Shell has not conducted an environmental impact assessment (EIA) on how its current activities impact the lives of our people, rather, it is now destroying livelihoods with attendant implications for food shortages.
We condemn these actions and call on Shell to withdraw its men and soldiers from Ogoniland
–
Signed:
Fegalo Nsuke
Publicity Secretary
Movement for the Survival of the Ogoni People(MOSOP)