It's less than three weeks to the all-important 2018 World Cup qualifying game between Nigeria's Super Eagles and the Chipolopolo of Zambia at the Godswill Akpabio International Stadium in Uyo on october 7, 2017.
The Zambians are not leaving any stone unturned in a bid to win the game and thus avenge the 2-1 home loss they suffered on Matchday 1 while also nicking the sole ticket to Russia.
A Zambian journalist, simply identified by the initials RW and writing in the Zambian Observer, has therefore made a checklist of the 13 things Zambia must do to defeat Nigeria in October.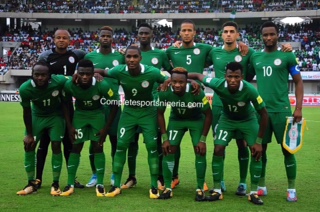 See if you agree with him…
1. We should respect Nigeria more than we did in the first half, but not fear them, no surrender, no retreat, no defeat.
2. Use attack-minded 4-5-1 or 4-4-2, remember Nigeria can sit back if they wish, winning is our only option.
3. Don't allow them to shoot, we should close in and frustrate. They can score from range, place goals that outstretch the keepers, hit volleys and score from set pieces, we know that.
4. Long searching balls will be less effective, the Nigerian centre backs are physical and solid.
5. Tactically designate a marker for Victor Moses.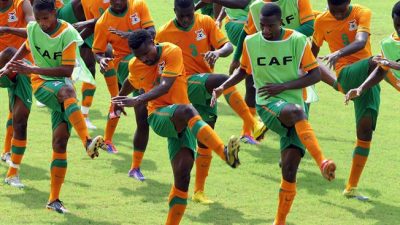 6. Recall Fwayo Tembo, he can beat the Nigerian defenders, he gave Nigeria problems in our home fixture.
7. Exploit the flanks with options of Fashion Sakala, Augustine Mulenga or Fwayo Tembo.
8. Enoch Mwepu and Kondwani Mtonga should solidify their partnership, that's our engine against Nigeria.
9. Through balls will work well for Patson Daka's speed better than high balls.
10. When we manage to kill the game, Lungu Chisamba can come in to hold the ball and invite fouls.
11. Get a better jersey for the boys, they are toiling and sacrificing and deserve a better jersey than that 4th grade stripe.
12. Wedson Nyirenda should continue wearing the light blue jacket and running in the opposite direction when we score, it's or new "luck white shirt".
13. Last but most importantly, Pray.
A win for Nigeria will automatically extinguish any hopes of a first World Cup appearance for the Zambians while a draw or outright win will drag the tussle to the last match of the round on November 6 when Nigeria go away to Algeria while Zambia host Cameroon.
Both Cameroon and Algeria are already eliminated from the race to reach the World Cup.