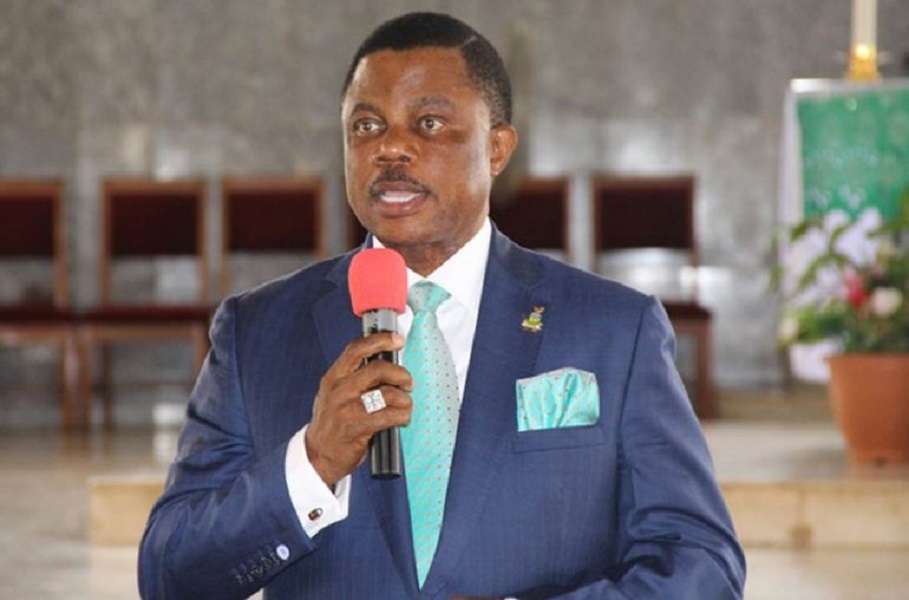 The National Co-ordinator All Progressive Grand Alliance (APGA) Media Warriors Forum (MEF) Evang. Chinedu Obigwe yesterday said that for the zoning formula to be sustained, governor Willie Obiano of Anambra state should be supported  and voted to complete his second term bid in November 18 governorship election.
Loading ...
He stated that equity demands that after the completion of Governor Obiano merited second term mandate from the North that power would move to Anambra South before coming back to Central.
Obigwe in chat with Daily Sun in Onitsha said he totally supported the entrenchment of zoning and sense of belonging in Anambra State political system, stressing people of the state must do the needful for the betterment of ndi-Anambra.
"For political reasons, they (APC and PDP) can promise to go for only one term to curry undeserved political favour , but ndi-Anambra before being hoodwinked with their one term of office campaign promise should consider the constitutional implication of such promise. Ndi-Anambra must say no to godfatherism and they must also say no to the looming marginalization of the people of Anambra South by voting overwhelmingly for Governor Obiano to complete his merited 2nd term in office and return power to the people of Anambra South".
"Governor Obiano is constitutionally bound to go for only one term  in completion of his second term and his glaring excellent performance in office is the more reason why ndi Anambra must do the needful of voting for him in the November 18th governorship election. As for Chidoka, my message for him is that ndi Anambra are not fools because he must be seeing us as fools by thinking that after Ngige and Peter Obi's 11 years on Anambra State government helm of affairs that they will make the foolish mistake of voting for him to destabilize the zoning arrangement".
"The k-leg of  Nwoye and Obaze governorship ambition. Honestly, the above mentioned guber candidate's ambition has a k-leg and the k-leg am referring to is there attachment to godfathers and the constitutional implication of their ambition. It is a known fact that Nwoye is sponsored by Engr Arthur Eze whereas Peter Obi is sponsoring Oseloka Obaze".
"The two godfathers will definitely reap their investment when they succeed in imposing their stooge on ndi Anambra hence the reason why ndi Anambra must resist and reject such plot. The constitutional implication of  Obaze and Nwoye guber ambition is that if any of them win the November 18th governorship election the person is constitutionally empowered to rule the State for 8years and will not allow anybody to deny them their constitutional right" Obigwe alleged.