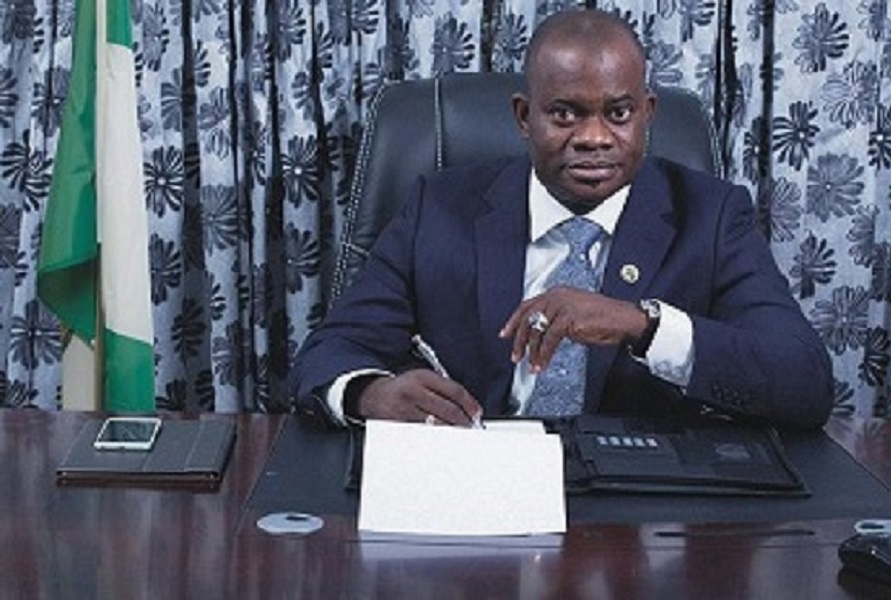 A Nigerian citizen and blogger based in Abuja, Comrade Johnson Musa  was arrested on Wednesday night in Lokoja by the Department of State Services, DSS  for allegedly sharing  a post  published by an online blog "THE NIGERIAN LAWYER" on a whatsapp group called 'Kogi in Focus' against the Kogi state governor.
Loading ...
Our security source said he will be brought before a Magistrate judge early this morning for making damaging publications on a whatsapp group against the Kogi state governor, Mr Yahaya Bello.
Musa, was arrested on Wednesday night for allegedly posting the photograph of a multi Billion Naira mansion built by the Kogi Governor in Asokoro in Abuja in the face of growing poverty in the state and  the Governors inability to pay Kogi workers.
A Kogi Government House source was quoted this morning as saying ; "The Governor was very surprised that anyone could get the picture of the said house. So he personally wrote a petition against Johnson Musa to the DSS. We had to carefully craft it and accuse him of using drones to take the photographs since the photographs showed an aerial view of the said properties."
"We know that Johnson Musa merely shared a publication that was published by a blog "The NIGERIAN LAWYERS" but we need to use the arrest as a deterrent to other citizens so as to reduce the criticism against this administration. The plan is that, during Johnson Musa's arraignment today the DSS prosecutor will plead with the judge to deny him bail by strongly arguing that he is a "dangerous criminal".  He concluded.
–
*THE POST AS PUBLISHED BY "THE NIGERIAN LAWYERS" BLOG , BUT SHARED BY MR JOHNSON MUSA
http://thenigerialawyer.com/scandal-governor-yahaya-bellos-2-1billion-naira-mansion-exposed/