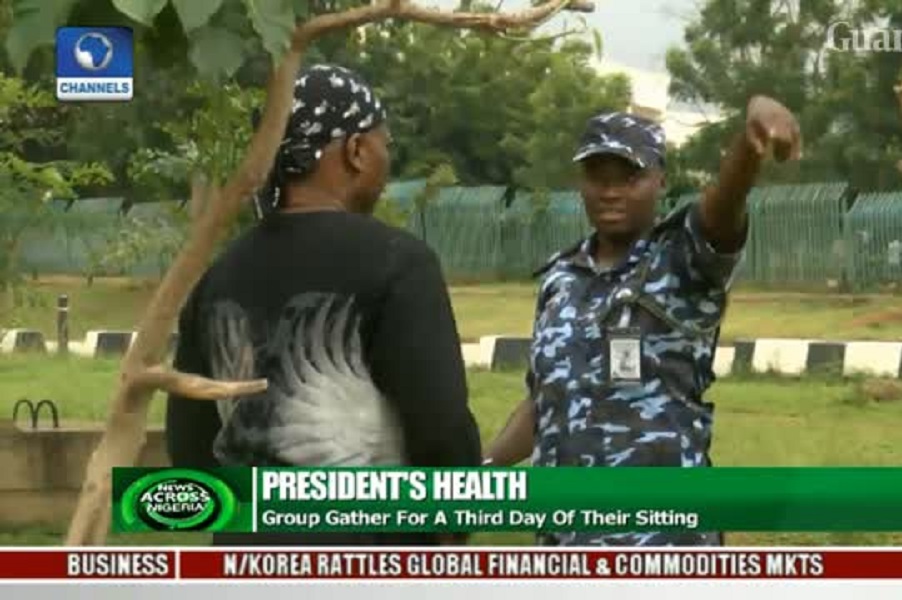 Loading ...
By Abu Duniya
Nigerian Youths under the auspices of Northern Youths Emancipation Vanguards (NYEV) has referred to the news linking Gov. Dankwambo with the sponsorship of the ongoing protest demanding ailing President Muhammadu Buhari to either return or resign as a political handicraft of some disgruntle elements, lending credence to the suspicion that the story was a crude hatchet job meant to satisfy the whims and caprices of certain shadowy paymasters of the concocted and fictitious civil society organization Centre for Truth and Justice (CTJ) and its affiliated organs.
According to the group National President Comrade David J. Joshua during a news brief in Abuja, he said: "Our attention has been drawn to a news making the rounds in some media platforms that Governors Mimiko and Dankwambo were behind the protest against the Buhari led administration and while we take it as myopic and laughable efforts by some political bellyaching elements out to smear the image of the duo, I categorically condemned this mischievous allegation in its totality.
"This is one of the most irresponsible, pedestrian and cheap allegation ever made. Anywhere an allegation is made, the question of motive becomes pertinent. Now, is there anything that Dankwambo, or even Mimiko, stand to benefit by sponsoring a so-called anti-Buhari protests? The answer is a resounding NO."
The group said that Gov Dankwambo is busy providing selfless governance to the good people of Gombe, and that anyone in doubt as to how the man has totally transformed Gombe with the unprecedented achievements he has recorded is to go to the state and see for one's self. A leader busy discharging his mandate does not even have the luxury of according full time for himself, not to talk of engaging in needless mischief. In many occasions, despite being in opposition party, Dankwambo has been lending his vast experience to the Buhari led administration in various committees.
"If I were the sponsor of the so-called CSO engaged in this sabre-rattling, I will ask for full refund of all the money paid to them. It was too elementary as an exercise, totally bereft of the slightest smarting of intellect. The writers should by now be feeling ashamed of themselves because this is one falsehood lacking even in the most minimum modicum of decency and integrity.
"Though in the opposition PDP, Dankwambo has never been known to engage in the type of politics these jesters are now desperately trying to attribute to him. He will rather apply three hundred million naira to the cause of his people, rather than wasting it in a phantom exercise."
Warning those behind the false and malicious rumors, the group said: "It is high time people realized we are in a democracy where people have right of choice and association. Throughout history, people protest even against the best leaders anywhere and the Heavens have never fallen. And it will further interest the group that, one of the leading protesters Deji Adeyenju was fulminating against PDP in an interview he granted and it's therefore daffy to link the same person with the party.
"Times are really hard in Nigeria. But it is not Dankwambo's fault that joblessness has pushed these jesters to making blackmail a means of livelihood. They should engage themselves positively and creatively, and not allow some misguided politicians who have an axe to grind with Dankwambo to hire them two for a penny," the statement said.