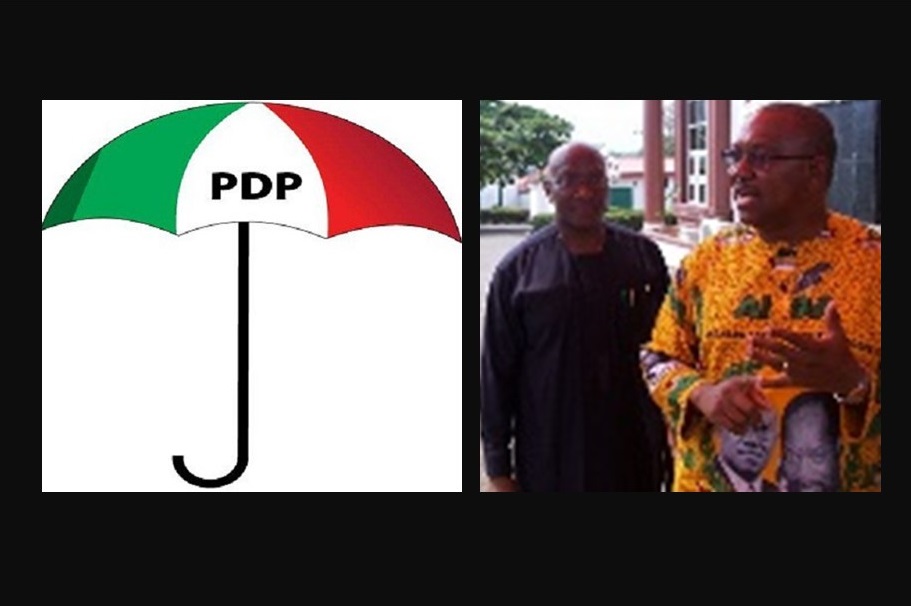 Loading ...
The political showdown of the upcoming gubernatorial exercise in Anambra November 18, 2017 have begun as the various involved political parties engage in their selection process for the respective gubernatorial candidates.  Particularly, the People Democratic Party [PDP] which recently screened its gubernatorial aspirants have shown sparks of slashes over the outcome of its screening exercise.
Following the screening exercise, virtually the entire aspirants were cleared to contest in the PDP primaries except one candidate, Oseloka Obaze who was given a conditional clearance. He was not out-rightly cleared to join the primary contest. Oseloka Obaze is Peter Obi's choice – and was expected to scale through the screening exercise – noting Peter Obi's supposed stature in the PDP.
But what appears a soft rejection of Peter Obi's candidate by the PDP reveals, potentially, the real perception the current party structure holds of Peter Obi. According to Peter Obi's former aide and kinsman, Ben Obi, Peter Obi's personality has suffered greatly. Ben Obi who also goes by the name Mbuze Agulu and/or Igwe APGA told 247ureports.com that the current PDP has become wholly uncomfortable with Peter Obi having gotten to know the former governor for his cunning ways. "They rejected his man Obaze who he wanted to use to return to power".
Ben Obi explained that Peter Obi had wanted to use the brother to Oseloka Obaze, Dubem Obaze to destabilize the All Progressive Grand Alliance [APGA] through Martin Agbaso. Dubem Obaze had served under the Peter Obi administration as the Commissioner in charge of Local Government Affairs and Chieftaincy Matters. He was considered the closest to Peter Obi. Ben Obi also pointed to other actors who had appeared in support of the Martin Agbaso led group as having been acting on behalf of Peter Obi. He mentioned Mr. Idigo, Ubanese among others.
The grand scheme according to Ben Obi was to stop Obiano, primarily. Firstly, to commandeer "control of the APGA and collapse it". Secondly, to "sponsor Oseloka Obaze under the PDP banner" for governorship.
Recent developments within the APGA indicates that the chances of the Martin Agbaso led group succeeding in their scheme to be slim. It appears evident Obiano will fly the APGA banner. This leaves Peter Obi with only 50% of his plan. But with PDP's rejection of his candidate puts a damper on the political gamble.
It is to this end that Peter Obi vowed to head to the secretariat of the PDP to buy the entire selection process – if need be – to ensure the safe passage of his choice candidate. According Ben Obi, Peter Obi was shocked by the rejection to the point of disbelieve. "He boasted that he will do whatever is necessary, even if it means buying up the PDP".