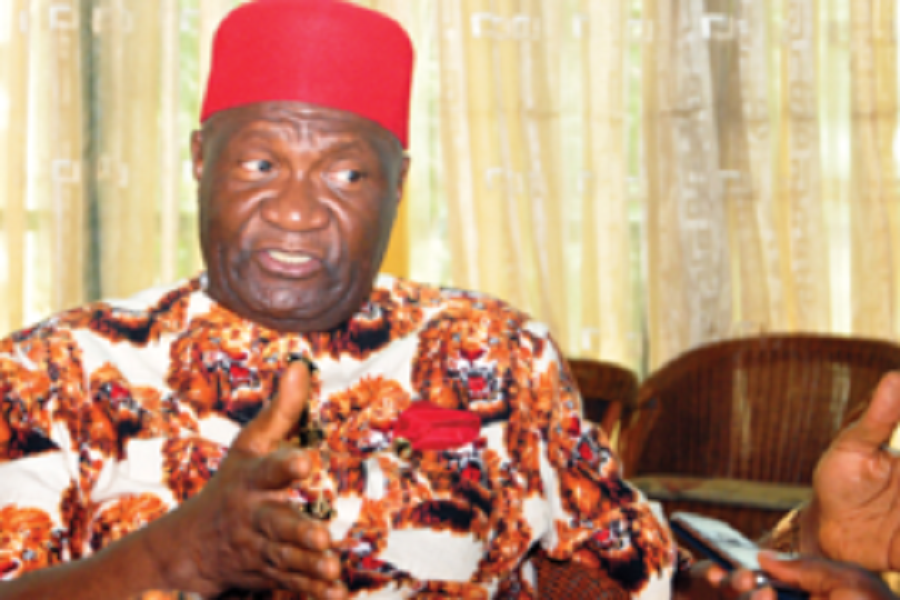 Apex Igbo socio-cultural organisation, Ohanaeze Ndigbo, yesterday, stated that the quit order given to Ndigbo in the north was a declaration for a new state of Nigeria without the Igbo, insisting that being an obvious violation of the constitution, it amounted to treason.
The organisation stated that it was worried that none of those who issued the October 1 quit order has been arrested despite directives of the Kaduna State governor and Inspector general of Police.
Loading ...
President General of Ohanaeze Ndigbo, Chief Nnia Nwodo, who made assertions in Enugu while inaugurating the planning and strategy committee of Ndigbo, said Ohanaeze doubts seriously if there won't be conflagrations in the Northern part of the country at the expiration of the deadline if the quit order was not complied with.
His words: "Quite recently we have witnessed very provoking and unpatriotic remarks from Arewa youths. Their remarks have grown from whispers to a national quit notice to Igbos to leave northern Nigeria.
"While we applaud the immediate and unequivocal condemnation of their utterances by the Governor of Kaduna State, northern governors forum, the Middle Belt Forum and the rather mild and equivocal condemnation from the Arewa Consultative Forum.
"The defiance of the Arewa youths by threatening and daring the police to arrest them, the clear incapacitation of the police and unwillingness to arrest them, their renewed aggression following the issuance of another statement involving an association of wider youth organisations in the north and the support offered to them by splinter elements of the northern elders forum point to a swell of reasonable support from a section of northern Nigeria."
Ohanaeze said "what remains worrisome is the incapacity of the police to make needful arrests in this situation, pointing to double standards from our security forces. A desire and public proclamation for a state of Biafra cannot be too different from a quit notice, which amounts to a declaration for a new state of Nigeria without the Igbo."