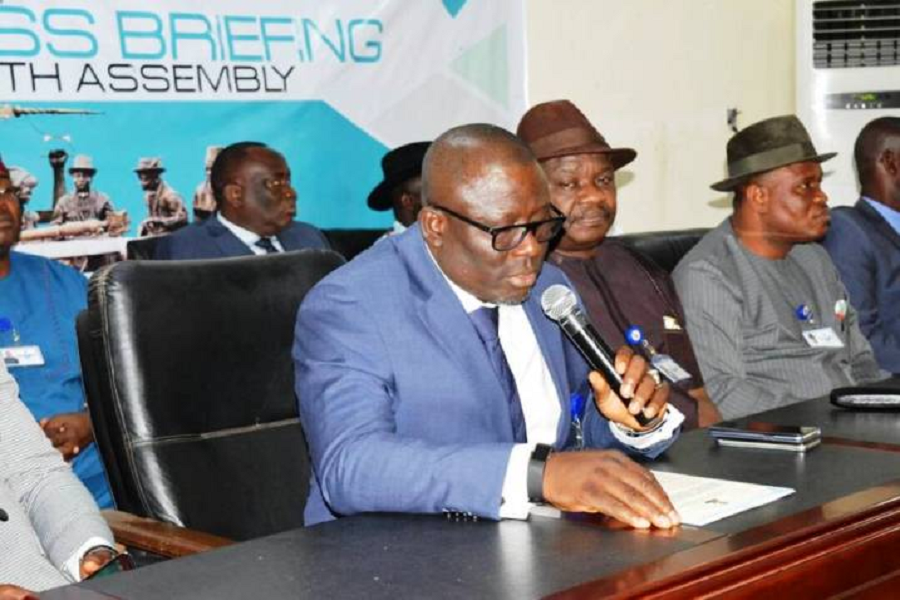 Speaker of the Delta State Hose of Assembly (DTHA), Rt Hon Sheriff Oborevwori, has warned those poke nosing into the affaires of lawmakers over inability to provide furniture allowances for their aides to desist henceforth from doing so as it is not their business.
The Speaker sounded the warning Thursday during a jamboree press briefing put together to mark the second anniversary of the sixth assembly.
Oborevwori said the aides belong to them and would not allow any external force to come in between them, "the aids are our own, they are not your aides. These aides are not NUJ aides, they are our own aides", he reiterated.
Own why the legislative arm has been perceived to be a rubber stamp in the hands of the executive, the Speaker said, "you cannot say that we are rubber stamp because we have a good cordial working relationship with the executive arm of government".
On the impeachment saga of the former Speaker, Monday Igbuya, he said it is an obtainable tradition across the country in states houses of assembly.
Meanwhile, the embattled Speaker boycotted the anniversary over undisclosed reasons.
It was learnt that staff of the assembly were aggrieved over the manner they were treated as level 1 to 10 were allegedly given N1, 000 while level 11 to 15 were given N2, 500 as their take away for the celebration of the anniversary.