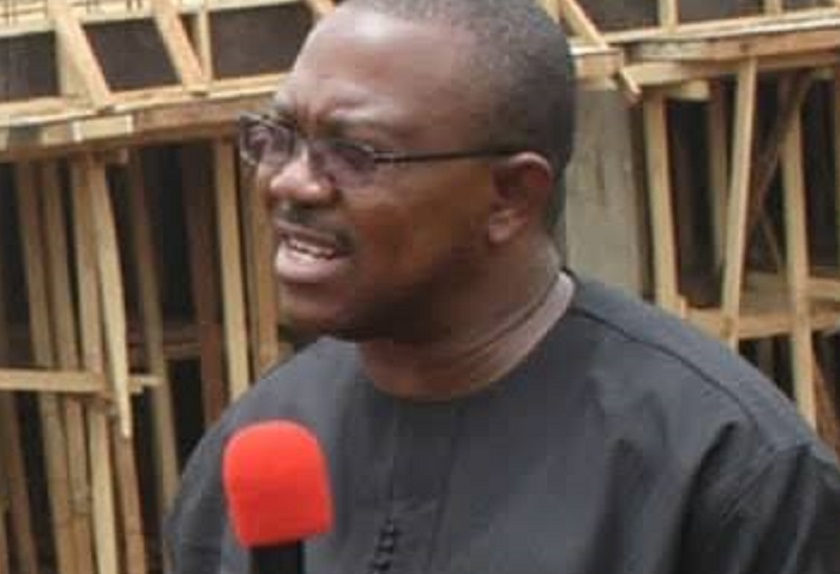 It is difficult not to wonder what Peter Obi wants. To be seen as the only Nigerian politician without sin or to make sure that all his colleagues who are in power or out of it are seen as sworn enemies of their own people; to incite the people against their leaders and induce a popular revolt by the youths; to trigger off a Nigerian version of the Arab Spring? (Egypt and Tunisia, how market); or just what?
Since his May-Day appearance on The Platform, the increasingly popular boot-camp for young professionals run by Pastor Poju Oyemade, I have made repeated efforts to figure out what drove Obi to make so many regrettable comments in that lecture. I have wondered what might be his mission and if he is deploying the right strategy to achieve it. In simpler terms, I have asked myself, is there a method to Obi's madness? Has his strategy of presenting himself as the solitary exception to the rule in Nigeria worked well? And can Obi in all sincerity look his fellow politicians straight in the eye and tell them, "I am different from you?"
I don't think so. I don't think that in private and public lives, Peter Obi can lay any serious claims to being different from any Nigerian, let alone his fellow politicians. I would not call Obi a hypocrite yet, but I find it hard to reconcile his public utterances with his private pursuits. I find it impossible to accept that this Peter Obi of The Platform fame who puts up a pubic show of integrity is the same former governor of Anambra State who has been locked up in a cutthroat fight for three years with the man who took over from him for refusing to pay him back the N7bn he purportedly spent to bring him to power. Many people who clapped for Obi at the venue of the lecture and those who continue to clap for him on social media ever after would be horrified to know that the cause of the endless quarrel between Obi and his successor is his demand for N7bn from the treasury of Anambra State. This became known to everyone in the state following the famous public apology by the current governor to Obi in August last year at the funeral rites of the deceased Fr. Tagbo, the former principal of Christ the King College (CKC) Onitsha. A few days after the widely reported apology, Chief Joe Matins Uzodike, Obi's former Commissioner for Information who continues to speak for him in media circles in Anambra told Odenigbo FM that the only condition for peace was for Obiano to refund the sum of N7bn to Obi. Uzodike's embarrassing comment which can be easily verified; sent shock waves throughout Anambra State. Many people wondered why Obi would make such an infuriating demand from his successor and why he wanted to plunge Anambra State into debt. And this is just one reason why I find it hard to take Peter Obi seriously.
So, Obi should have known better than to present himself as the very epitome of probity in a public lecture. In fact, I doubt if any Nigerian public office holder, past and present can lay any serious claims to integrity. I wonder if Obi thought his attack on Security Votes through. As a governor, Obi did not reject Security Votes to show his fellow governors that Security Votes are not important. As a matter of fact, Obi showed his confusion or lack of grasp of the basic issues of governance when he claimed that he spent security votes to promote education in Anambra State. While his claim that he spent N1bn per primary school is not supported with any hard facts on ground in the education sector of the state, it is painful to recall that Anambra was a security hellhole during his regime with kidnappers and cutthroat armed robbers in full control of the state. Had Obi applied Security Votes to the security challenges of his time, may be the likes of GUO, Soludo's father and several others would not have been kidnapped. Anyone who lived in Anambra of Peter's time can testify to these high profile kidnap cases under his nose. Happily, the story is different today under his successor. And that is why Obi has lost sleep; the very fact that the man he installed in power may have made more impact than him in areas that matter most to the people.
It is for this reason that Obi never loses the chance to take a dig at his successor. For instance, Obi could easily have delivered his lecture without condemning the efforts by different state governments to lay down the necessary infrastructural foundation for their states with modern bridges and flyovers. After all, he built the Nkpor Bridge himself. But because he couldn't resist the urge to make light of the amazing flyovers his successor has built in Awka, he flew off the handle, claiming that some people were building flyovers that led to nowhere. It was the same impulse that riled him into making disparaging remarks about airports and advancing naïve views that only Lagos airport deserves to be upgraded; a clear hint that he is already worried about his predecessor's proposed International Cargo Airport project. In so doing, he betrays himself as lacking the sensibilities and accommodating spirit of a statesman. Former US President George W Bush once said that he found it beneath him to castigate his successor. Not so, for Obi. No one else is good enough to him!
But no one should take Peter Obi serious, really. It doesn't take any extraordinary foresight to see why. He has turned the high-minded art of public lectures into a mere exercise in vainglory and self-congratulation. Anyone who has watched the video of Chukwuma Soludo's recent lecture would be wondering whether Obi, a former governor who had practiced public speaking daily for eight years couldn't have done better. Rather than teasing out some basic thoughts on public sector spending that would guide public policy making, Peter Obi has turned The Platform into a circus show of sorts where he entreats a crowd of youths in the audience to hollow stories about wristwatches and shoes. It is saddening to see that while Soludo in his lecture was advocating a huge leap of the imagination like the crafting of a 50-Year Anambra Plan that would be broadly owned by Ndi Anambra as a template for building and sustaining the emergence of the state as Nigeria's leading start-up capital, Peter Obi who ruled the state for eight years is telling the world about his wristwatches and shoes on a national stage. And that is truly embarrassing!