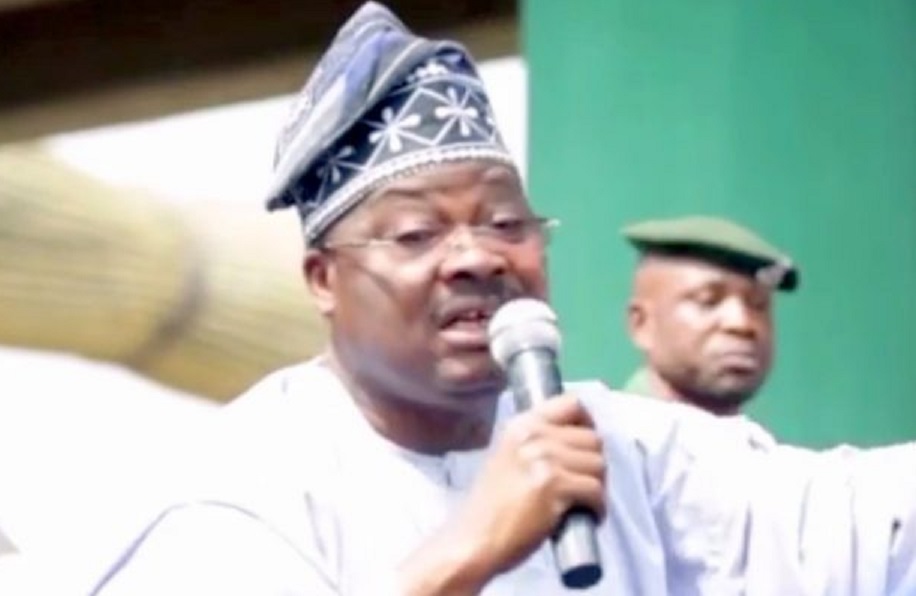 The Association of Progressive Political Parties, Oyo State (OYO APPPS) has described governor Ajimobi's performance in the past two years as a failure.
This was contained in a press release signed by the Chairman, Mr. David Akinola of the People for Democratic Change (PDC), Secretary, Mr. Olaitan Oladuni of the Better Nigeria Progressive Party (BNPP) and Public Relations Officer, Mr. Tolulope Adedoyin of the African Peoples Alliance Party (APA) and made available to newsmen in Ibadan, Oyo State capital yesterday after their state emergency meeting to mark this year democracy day.
Mr. David Akinola, the chairman of the group said, "Our governor has failed to do most of the agenda he promised during the heated campaign in 2015. Ajimobi has made a number of promises particularly on workers' welfare and salaries and we have not seen any tangible accomplishment on this. We have examined the governor on his promises and works, and we have scored him below average".
"We want the governor to tell Oyo State citizens how much he has received as allocation and what project he did with it. We challenge him to come and give account of his stewardship in the last two years of his reelection as the executive governor of the state, Mr. Olaitan Oladuni, state secretary added.
The Public Relations Officer of the association, Mr. Tolulope Adedoyin further accused Senator Abiola Ajimobi led government by saying, "The governor has been lavishing public funds on unnecessary projects, throwing indiscriminate millions on personal projects with state funds and watching education decaying.  Where does the governor spend mountain of taxpayers' money and the federal allocation. The local government election he promised to conduct was a sham. He wasted all our resources and denied political parties their democratic rights.
Oyo APPPS however warned the governor to stop mentioning reduction in federal allocation for his shortcomings.