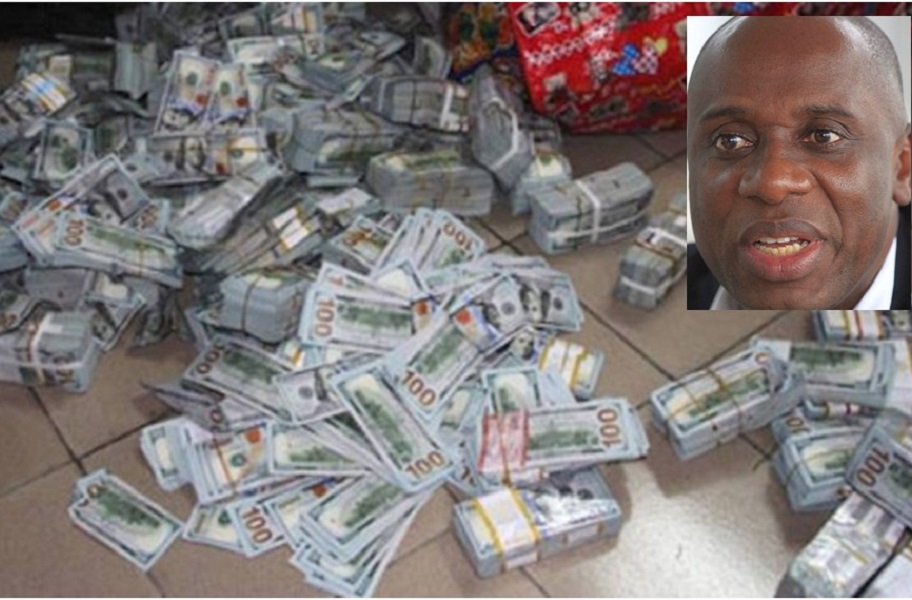 An All Progressives Congress (APC) stalwart in Rivers State, Dr Dakuku Peterside has questioned the mental status of Governor Nyesom Wike after claiming that the $45m found at a residence in Ikoyi, Lagos State belong to Rivers State Government.
Dr Peterside, who stated this in a chat with newsmen at the Port Harcourt International Airport, rubbished insinuations by Governor Wike that the money found in Lagos were part of proceeds Rivers State Government realised from sale of gas turbines by the Amaechi administration.
Wike was also quoted to have claimed that the house in question belongs to Amaechi, who has since issued a statement denying ownership of the said building.
He accused the Rivers State governor of turning governance to a circus show and lacking in sense of dignity by constantly being in the news for all the wrong reasons.
"Not too long ago, Wike apparently suffering from overdose of self delusion said he had awarded road projects in far away Benue State and had mobilised contractors to site.
"The same Wike has also accused the Inspector General of Police of plotting to assassinate him through the new CP in Rivers State.
"We thought these were jokes taken too far. But the clownish governor has surprised himself with another tales by moonlight in trying to link his former boss and benefactor to the unclaimed money.
"I think we need to check the sanity  and mental status of Governor Wike. Time and time again, he is bringing ridicule to the office he occupies and embarrassing the people of Rivers State who are known to be intelligent, responsible and decent in upbringing," he stressed.
He explained that Amaechi had since denied owning the said house in Lagos and challenged the Rivers State Government to provide evidence to the contrary.
Peterside, who was commissioner for works under Amaechi, noted that the money realised from sale of gas turbines were paid into the account of Rivers state and the money used for projects. 
"While Wike can never come near the record of Amaechi, the current governor is doing everything to reverse the unmatchable records of his predecessor. 
" As at today, no one has seen copies of 2016 and 2017 budgets of Rivers State. Schools and health centres are shutting down with thousands of school age children out of school. Rivers children on scholarship abroad have been withdrawn.The same governor has wasted Rivers money to host two failed conventions of a sinking PDP. His party chairman has accused him of using $6m to influence judicial officers.
"Wike has the unenviable record of governing a state having the most state-linked killings in Rivers history. He rose to become the governor of Rivers State on the bloods of innocent people.
"It is people like Wike who have made Nigerians to call to question the issue of immunity in the Constitution. He is taking immunity as shield to abuse the dignity of the office of Governor.
"The governor can still retrace his steps and follow the path of dignity, decorum and respect the office he occupies for he holds it in trust on behalf of Rivers people," he summed up.