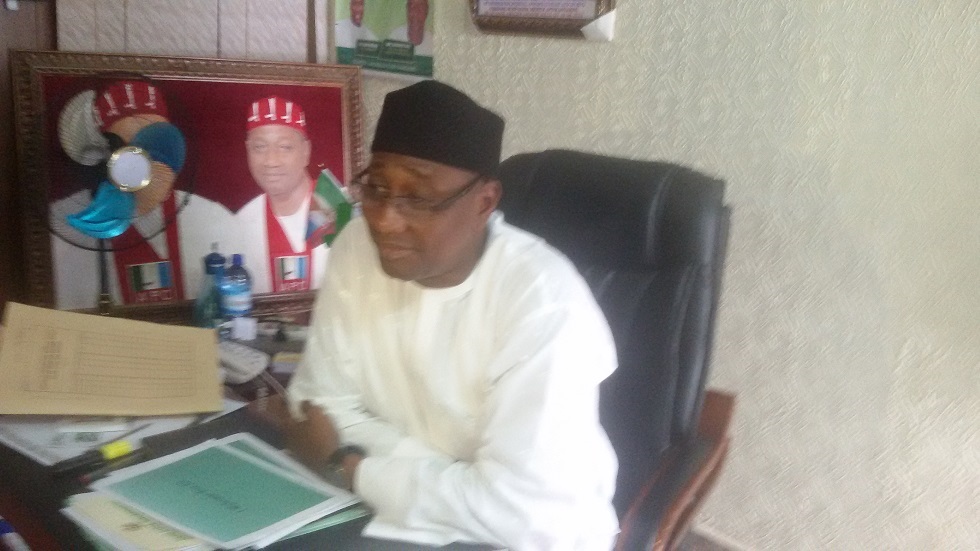 By Malam Muhammad Garba,
Commissioner for Information, Youths,  and Culture
Our attention has been drawn to a sponsored, malicious and fictitious article circulating in the social media, written by one Abuja-based Muhammad Inuwa Ali (a Kwankwassiyya apologist), captioned: "WHAT GOV. GANDUJE DON'T WANT YOU TO KNOW ABOUT THE $1.85 BILLION DOLLARS KANO LIGHT RAIL," condemning the well-conceived light-rail project of His Excellency, Dr. Abdullahi Umar Ganduje. Kano state Government is also aware of one paid-group, parading itself as Civil Society Organization (CSO), blindly arguing that the Kano Light Rail Project will breed poverty. Reason: 'that it will take food out of the table of tricycle drivers (otherwise known as Mai Kekes in this Kano).' For me, this is laughable, and it gives me a huge concern to wonder whether this group (under the payroll of the Kwankwassiyya) is really descendants of CSO. My background as a senior member of CSO should be a story for another day. However, I want to re-emphasize that I find it very difficult to believe that the so-called CSO which albeit should promote good governance and encourage developmental projects, has descended so low as to play a dirty game for an unprogressive group otherwise known as the Kwankwassiyya. I say this emphatically because the issues raised by the self-acclaimed CSO remain, not only unrealistic, but very doubtful for a city like Kano, known all over the world for its dynamism in terms of trade, commerce, tourism, socio-political and economic development.
We are aware that these affronts against the Kano light rail project are ill-conceived by the disciples of the Kwankwassiyya who do not want to encourage anything good and positive in Governor Abdullahi Umar Ganduje's administration. For the records, let me state it clear that the idea of this same light rail project they are criticizing was nursed by the immediate-past governor of Kano state, Senator Rabi'u Musa Kwankwaso. During his administration, he made an attempt to embark on the light rail project. In fact, the immediate-past governor travelled to China with some members of his executives and discussed with a Chinese company on the Kano light rail project. I personally sighted the prototype of the project which they brought from China in the Governor's office! Maybe, for lack of adequate planning, the immediate-past administration could not actualize the Kano light-rail project. I personally have the list of those that accompanied the immediate-past governor to China, but I believe that mentioning names will be a waste of time. So, to my own understanding, the Kwankwassiyya is attacking the light rail project out of mere envy, not because they don't see it as a good project. Furthermore, while they are making noise (just like they always do in many other laudable and people-oriented projects embarked upon by the Ganduje administration) is that, like I said before, they remain jittery that the current administration has gained the confidence of the people of Kano state. Factually, then, Muhammad Inuwa Ali and his cohorts are naïve and ignorant of the benefits of light rail transport system for a city like Kano.
So, it is now very clear that members of the Kwankwassiyya are already intimidated by the pace at which Governor Ganduje is approaching developmental projects in the state, fearing that sooner than later, the Ganduje administration will record far more projects than they executed in four years. Therefore, with huge appetite for power and desperate moves to re-launch themselves in 2019, members of the Kwankwassiyya have resorted to campaign of calumny, but they have failed from the beginning because Kano people have seen the difference.
It is, however, on record that the news of the light rail project elicited joy from the good people of Kano state who are not in doubt of the enormous benefits derivable from the light rail transport system   in a cosmopolitan, commercial and emerging mega-city like Kano.
Giving the status of Kano as the most populous state in the country that plays host to hundreds of millions of people from other parts of the country and even neighbouring countries who troop in on daily bases to transact business and engage in various commercial activities, one will not venture into questioning why Governor Ganduje's administration with its foresight will give a thought to such laudable project that is in vogue in major cities across the globe. Another major advantage of Kano light rail project will come to bear as I draw your attention to the Federal Government's proposed Dala Inland Dry Port to be established in Zawachiki axis of Kumbotsho Local Government Area. We also have the Kanawa Economic City which foundation laying ceremony will be performed by President Muhammadu Buhari in January, 2017. So, who will say that Kano does not deserve a light rail project? And which transport system will be more effective for haulage of goods from the Dry Ports if not the light rail transport system?
Already, Lagos, Abuja and Port Harcourt, have embraced the project and speculatively, by 2017, they would have been completed. Kano moves at the same pace with these cities, and then one can believe with me that the need for a light rail transport system in Kano is long overdue. In Africa, Algeria has light rail transport system in major cities like Algiers, Constantine and Oran. So it is in Egypt, Ethiopia, Morocco and Tunisia. If you travel around other parts of the world, you will attest to the fact that light rail transport system is fast-growing, becoming the major means of transportation within the urban areas.
There is no gainsaying the fact that the past 20 years have seen resurgence in the popularity of light rail. Consequently, urbanization and climate change have made it effective public transport system. More so, light rail transport system remains imperative in managing congestion, just as it is fast becoming a viable and attractive option for governments and commuters. According to the International Association of Public Transport (UITP), there are well over 400 light rail systems globally, with 60 under construction. Here in Nigeria, there are plans by many state governments to embrace the concept of light rail.
Light rail remains a high -frequency, medium capacity rapid transit mode that works alongside, not in opposition to, other modes of transport. Light rail can significantly increase mobility in city -centre and inner-suburban areas, helping to reduce congestion, revitalize neighbourhoods and reduce carbon emissions. Light rail is well-established in Europe and it is undergoing a global resurgence.
For Kano as a city, there are broader economic benefits of light rail which include its contribution to reducing congestion and traffic gridlock which is gradually becoming a major challenge to commercial activities within the metropolis. It is expected to increase productivity through greater urban mobility and transport choice. Light rail has been found to be particularly effective in achieving mode shift away from private vehicle travel. It offers efficiency, comfort, and high capacity. The visual reassurance of light rail infrastructure and the guarantee of regular and reliable services are particularly important factors in helping change urban travel behavior and adore Kano with its befitting status as a mega-city. When completed, the Kano light rail project also has the potential to stimulate associated investment activity, such as urban renewal projects and residential and commercial development, as well as ensuring accessibility. It is also important to note that the longevity, durability and branding appeal of light rail infrastructure sends a positive message to planners and developers. More so, it will encourage tourism and social activities in the state.
Across the world, in commercial cities like Kano, whether they are shipping goods across the country or travelling from the suburbs to city center, companies and commuters rely on light rail or freight services in big and small cities. The costs of driving (gas, insurance and parking) seem like they are constantly on the rise, so municipalities are investing in cost-effective transportation infrastructure options such as light rail.
For those who are saying that the Kano light rail project is ill-timed or a misplaced priority as they may put it, it is important for them to come to terms with the realities, seeing Kano from the perspective of a 21st century emerging mega-city which has the potentials of serving the economic needs of northern Nigeria and neighbouring Niger, Sudan, Senegal and Mali. The world is progressing and we have no reason to lag behind. There is need to start from somewhere, and as a seasoned administrator who has the interest of the good people of Kano state at heart, Governor Ganduje remains committed in executing needed infrastructures that will seat the state on the front pew of commercial cities with test of modernity and world-class standard.
Furthermore, it is important to note that the light rail project will open yet another window to the economic prosperity of the state as movement of goods and agricultural products will be made easy. It is also another opening for the improvement of Internally Generated Revenue (IGR) and will add a boost to the economic activities of our great state. Already, business men and other stakeholders in the state have continued to show their appreciation to the light rail project which they believe will give Kano a new status and even attract more investors because effective transport system is key to economic development.    If you are criticizing the project because it is being funded through loan, what is wrong in borrowing to establish a viable infrastructure which has the capability of enhancing the economic growth of the state as well as boosting the IGR? Every responsible government borrows to invest in projects that will secure the future of her people; and that is what Governor Ganduje has done (and will continue to do for the interest of the state and the good people of Kano.) It has never been a crime anywhere for a government to go borrowing or partner with genuine investors to bring about developmental projects that can give the state a sound economic base.
The writer of the fiction, Muhammad Inuwa Ali, also raised the issue of compensation. This is where they have shot their guns on their own legs. For example, everybody knew what happened when the immediate past administration took over people's land for the construction of Northwest University without compensating them; there were so many incidents like that which formed the character of the immediate past administration. It is important to note that the Ganduje's administration has remained a responsible and responsive administration which carters for the wellbeing and welfare of the Kano people. There has never been a time when Governor Ganduje embarks on projects that may involve the use of peoples' land without making plans for compensation. For instance, people were adequately compensated for all the projects carried out so far, including the Bukavo Barracks under pass and the gigantic Panshekara/Madobi road project.
Kano state government is, however, not perturbed over the petty article and campaigns of calumny sponsored by the Kwankwassiyya because the content and tune of the piece depicted the exasperation of a defeated and depleted group, desperate to re-launch itself back to relevance.
So, we feel very sorry for the Kwankwassiyya people because it is a well-known fact that the group and their master came with ideologies that were not in tune with the needs and aspirations of the good people of Kano state. There is also the need to remind them that Governor Abdullahi Umar Ganduje inherited a government that left so such burden and liability that only an experienced administrator like the people's governor will be able to manage. We shall continue to fine-tone certain policies and inject vibrant ideas that will give life to the system of governance.
Is there any need to remind the good people of Kano state and, indeed, Nigerians that the immediate-past administrations left over N400 billion debt and too many uncompleted projects on the shoulders of Governor Ganduje. People have not forgotten the manner at which most projects were executed during the immediate past administration. How can a people who do not believe in due process now question a profitable contract to be executed by a reputable and responsible Chinese company ready to partner with the Ganduje administration to ensure needed development in Kano state? So, it is now very clear that some of the members of the Kwankwassiyya and their co-travelers (like Muhammad Inuwa Ali) are suffering from dementia; and it is only when they wake up from their slumber that they will realize that Kano has been redeemed from the hands of a people who suffer deficit in ideas and creativity.
Right now, Governor Ganduje is busy with the responsibility of giving Kano the status of a mega-city and the good people of Kano state are rejoicing with this noble initiative. So, no amount of blackmail, cheap lies and propaganda can stop the Kano light rail project which has already been embraced and accepted by the Kano people.
To show their appreciation, the good people of Kano have also assured that come 2019, Governor Ganduje will have the required support at the polls because there is need for him to complete his assignment of making Kano one of the best cities in the world. Kano is working.
Malam Muhammad Garba,
Commissioner for Information, Youths,  and Culture,
Kano State.