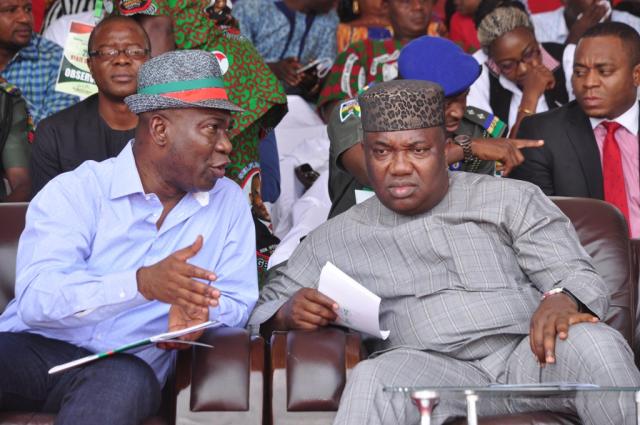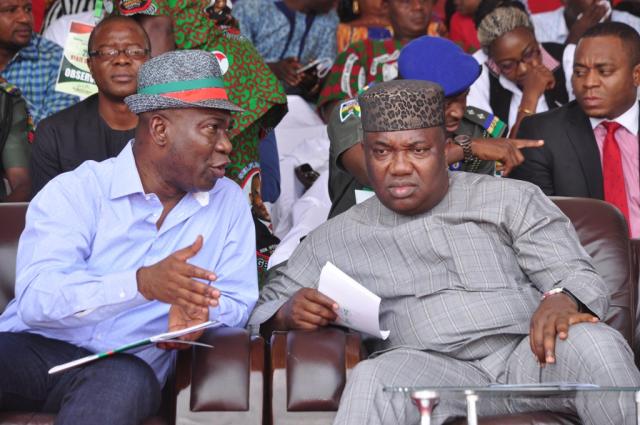 The Deputy President of the Senate, Senator Ike Ekweremadu has applauded the prevailing political peace and unity in Enugu State, especially in Enugu West since the inception of the present administration in the State.
Ekweremadu was speaking while playing host to Stakeholders from Awgu local Government Area, who paid a "Thank you" visit to him at his Enugu residence at the weekend.
He enjoined politicians in Nigeria to embrace peaceful coexistence and tolerance, regardless of their political leanings, adding that it is only in an atmosphere of peace and unity that the common good of the people could be achieved.
"As I have always said, whatever political party you belong to, we all buy from the same market, we face the same economic and development challenges, hence we must work together to better our State and nation", he said.
The Deputy President of the Senate recalled that the different political tendencies in Awgu were among the most difficult to contain in the Enugu West Senatorial District, but expressed joy that it is different story today.
He commended the Governor of Enugu State, Rt. Hon. Ifeanyi Ugwuanyi, for changing the narrative of governance in the State through inclusivity, which he said had engendered peace, unity and development. He said Ugwuanyi had shown true leadership as the political leader of the State.
He words: "In my Senatorial District, Awgu used to be a difficult place to do politics because of the different tendencies in the Local Government, but today, you are all united under one Chairman and Governor.  One of the best legacies a politician can leave is peace and unity among the people."
Ekweremadu commended Governor Ugwuanyi for ensuring that Enugu State was among the States that were up to date in the payment of workers' salaries despite very lean resources. He said it was a clear reflection of compassionate and responsible leadership.
Also speaking, the member representing AninriAgwu/Oji River Federal constituency in the House of Representatives, Hon. Toby Okechukwu, explained that the essence of their visit was to express their profound gratitude to Senator Ekweremadu for the quality representation he had given the people of Enugu West, Enugu State, and the nation as a whole.
He attributed the prevailing peace in the State to the synergy between Governor Ugwuanyi and National Assembly members from Enugu State led by Senator Ekweremadu.