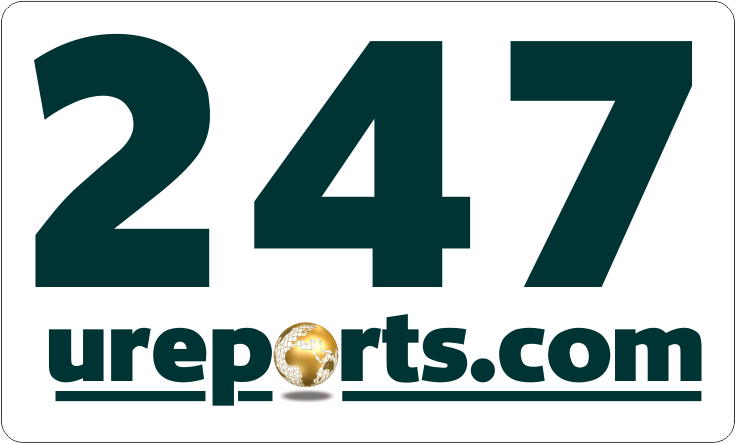 Democracy is a form of social contract through which citizens periodically select or elect their representatives to hold their mandate and to provide for their needs. In such circumstances, a body often independent of government control is set up to guide the electorates in the exercise of such powers. The job of the body principally involves providing enabling environment, guidelines, supervision, monitoring, collation, strategies for free, fair and credible elections and announcement of results of such elections in line with the expressed wishes of the people at the ballot box and extant laws. Such body in Nigeria is known as Independent Electoral Commission (INEC).
In developed nations where electoral reforms and the electoral system have reached advanced stages with new technologies, electoral umpires have fewer burdens in handling elections. America just concluded a presidential election, one of the most controversial in recent American history and nobody heard anything about the electoral body. Why? Because of the level of their development which includes electronic system where votes automatically reflect to the candidates during the elections and degree of enlightenment among the people.   About a year ago, Britain conducted an election which returned David Cameron to office for a second term and later, a Brexit referendum which the group supported by Cameron lost and he had to quit from office, not much was heard about the electoral umpire in Britain. Theresa May was elected by her party in a free and fair contest to serve out the tenure of Cameron; there was no court action by those who lost.  Nicolas Sakozy of France just lost his party's primary election to Francois Fillon who will stand in a French presidential election next year. Nobody is hearing about litigations against him by members of his party.  Angel Merkel of Germany is preparing for a 3rd term election as German Chancellor; Germany remains peaceful. Ghana is preparing for another presidential election, not much is said and heard about the electoral body in that country. In those countries mentioned above, there are rules, laws and guidelines for the conduct of elections and citizens, politicians and leaders respect and obey those rules. That is why minimal complaints are noticed.
The question is: why is it that in Nigeria in particular, the electoral umpire Independent National Electoral Commission (INEC) is always put at the centre of all electoral crises and failures? What actually is the role of INEC in an election and to what extent should INEC take blame on issues arising from elections?
Nigeria has laws, rules and guidelines for the conduct of elections at all levels by INEC except the Local Government System which is still controlled by the states. Electoral laws for the conduct of national elections are made by the National Assembly and those laws are made to ensure free, fair, credible process of elections. In addition to the laws, INEC formulates some guidelines to compliment the laws to achieve the same purpose of credible electoral process. Some aspects  of the laws and guidelines include among others, number of days for political parties to forward to INEC, names of their nominees for electoral positions; primary elections by the political parties which INEC may have to witness to ensure its credibility and compliance with electoral process;  number of days or months for campaigns; publishing authentic voter's register within a period of time for citizens to confirm their names and lodge complaints where necessary; secure electoral materials and on the day of election, ensure materials get to polling stations on time; collate results of elections, announce results  and other logistics. If political parties and actors in the society are to obey the rules and regulations including those of their parties, it is possible minimal complaints will be recorded in the process. Rather than follow the rules, political parties will turn to INEC to do for them what they are expected by law to do. The consequence is that when political parties fail to elect their nominees to forward to INEC within the time frame allotted for the process by the law, INEC is blamed. When political parties tear themselves into factions and INEC recognize any faction so pronounced by the Court as authentic, INEC is blamed. When political players rig elections and INEC refuse to announce results of rigged elections, people shout to roof tops and accuse INEC. When political aspirants  refuse to campaign or meet their people to market their manifestoes, and prefer instead to mobilize hapless youths to carry ballot boxes for them, purchase arms and ammunitions to chase away opponents; when such aspirants lose elections, INEC is blamed. When political parties lacking in internal democracy impose candidates on their parties to stand for election using power of incumbency, and the people reject such persons through their votes, INEC is blamed.  Is it not possible that if the electoral laws and guidelines for our elections are respected and obeyed by both politicians and their supporters, and political parties adopt internal democracy in the process of electing their candidates for elections, that we could have hitch-free elections in Nigeria? There is no magic for electoral success in other countries except that they believe in their country, they respect and obey their laws, the government respect and obey the laws and the electoral umpire has independent powers to take necessary decisions.
Since 1999 that Nigeria returned to democracy, there have been many elections, some adjudged good; some had serious questions due to human elements. But after 16 years, there has been gradual process of growth and consolidation in our democracy and by 2016; we should not be saying what we said in 1999, 2003 or 2007 elections. There ought to be some significant improvement in the conduct of elections. That can only be possible where the political actors and players allow the extant rules and laws to guide the process; When selfish interest of individuals is not allowed to dominate the collective interest of the people; When Nigerians and electorates realize that their future in our democracy lies in the power of their votes and refuse to be bought with cash; when INEC remain within the purview of the law and refuse any external influence.
Today in Nigeria, some elections have just been conducted into governorship positions. Edo State governorship was concluded recently, some contestants have gone to Court to challenge the result of the election, accusing INEC of rigging the election. Ondo took place few days ago. Many adjudged it one of the freest elections in recent history of INEC, yet some parties are crying foul accusing INEC. Even the Parties that spent their time in the Court to determine authentic candidate of the party also accused INEC. There is nothing wrong with our existing electoral laws and guidelines. There is nothing wrong with our electoral managers. The problem we have in our electoral process is the refusal by political players to respect and obey the rules of the game and that robs off on the citizenry and supporters of political aspirants. It is not possible to have credible, free and fair elections in a society where the rules of the game are not respected. While we do not rule out some human elements in some officials of INEC, if citizens and political players and their supporters conduct themselves properly during electioneering processes under the rules of the game, it will be easier to deal with people who may have wrong attitude to the process either from INEC or from the political actors or any other person. But where INEC is put on edge even before elections are conducted in any part of the country, it is difficult to believe or accept outcome of elections by those involved even if the process is seen to be free and fair because we already have our perceptions wrongly or rightly against the electoral umpire. The situation in our country today makes the need for electronic voting system an imperative and the lawmakers should consider it a duty to entrench any process that could engender credible process in our electoral system. If over 85% of Nigerians are using telephone effectively in both and urban and rural areas, what it suggests is that the use of electronic system for elections including card reader should be supported. As National Assembly takes another look at the electoral laws, and also with a new Committee of Senator Ken Ken Nnamani for electoral reform in place, it is only necessary that proper steps should be taken to evolve innovative strategies and laws that will improve our electoral system and save INEC and our people the burden of electoral crises. In that case, the hue and cry against INEC will be minimized.