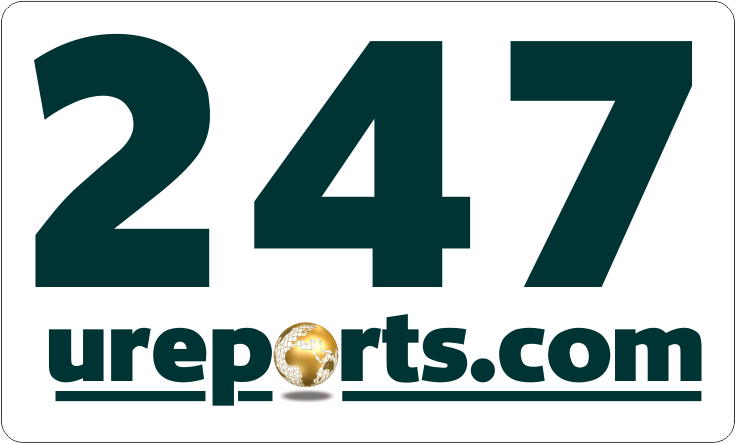 *Commissions Edo varsity
President Muhammadu Buhari has praised the quality of the projects done by Governor Adams Oshiomhole in Edo State, saying the Edo Governor has engraved his name in gold.
Speaking at the commissioning of Edo University, Iyamho,
on Tuesday
, the President said Nigeria's economy is low at the moment because of the country's mono-economy status.
He said for us to get out of the mess, we just diversify to agriculture and solid minerals.
He said: "the quality of the projects I was made to commission are very, very solid, whether it's the roads, the educational institutions or the hospital.  Certainly Governor Oshiomhole is lucky to last his two terms and to engrave his name in a golden historical plate.
"I believe the roads and the bridges will bring more people to live more comfortably and securely. He has done for well for the people. He built a good hospital, again he served the people.
"I congratulate the incoming Governor, I thank him for his stamina going through the primaries and going through the elections and importantly, winning it.
"We believe this system, the multi-party democracy system is the best for us.
"We are doing best because we found ourselves as part of this great country called Nigeria. We are blessed with human and material resources. We made a terrible mistake in allowing ourselves to be cornered into a mono-economy and we are now paying dearly for our mistake.
"Now we have to go back to the land, solid minerals and do a lot of savings so that we can leave a lot of savings for our children and grandchildren.
"I very much congratulate the Governor, he has shown a lot of foresight by the quality of infrastructure he has put on the ground. May God reward him abundantly.
"I stand here to congratulate Adams Oshiomhole for his foresight, for his hard work and for his personal integrity. I hope when he successfully hands over, he will take some leave away from the local problems maybe for a couple of months, before he comes back to square one."
At the commissioning of the Ugbegun-Ujiogba-Ebudin-Igueben-Ewohinmi-Ohordua-Emu road which cuts across five local governments in Edo Central, the President said "the Governor had very eloquently described the importance of rural roads. He explained the economic and security aspect of it and I believe the people who live in this area as he describes it knows better
"May God in his infinite mercy continue to make these roads secured and economically viable for the people of these local governments".
On his part, Governor Oshiomhole said  "Mr President, I want to join the Commissioner for Works to thank you from the bottom of our hearts. And to support the Onogie of Igueben to say that you have made history.  You have shown that you recognize that the forgotten majority of our people dwell in rural areas  which is why you didn't limit yourself to Benin".
"You agreed to come to this community to commission this road. By some coincidence, you will see the red roofs; those are primary school buildings which are a result of the collaboration between the state government and the Federal Government".
"As I am sure Your Excellency remember, we have UBEC which provides 50% funding provided the state government is able to pay the other 50%. Edo State government have tried very hard to ensure that in spite of the current economic challenges, we find the money to pay our counterpart funding so that we can attract 50% federal grant which accounts for the red roofs you see here. As you fly in a helicopter, wherever you see red roofs, those are Edo State schools.  We have them across the length and breadth of the state, across the 192 wards and in Esan land, we have built about 137 primary schools and a number of secondary schools".
"Sir, when I was campaigning in 2007, I found that these roads were so bad that  moving from one local government area to another was very difficult. Life was impossible and I do remember the terrible potholes.
"I believe that is the way to go. If people find they can make money from farming, and they have access to goof roads to evacuate farm produce to the market, a lot of those chasing jobs in the city would relocate home. We don't need to sermonise to people to stop the rural-urban migration. The way to keep people where they are is to bring development to their doorsteps".
"What we have done since I resume office is to build rural standard roads as you can see this 7.3km wide with laterite base, with stone base and binder scores. That way, the road will last for many years.
"We have built roads that connect all the five local governments in Esanland; from Ujogba in Esan West to Ugbegun in Esan Central to Igueben in Igueben local government. We have built roads connecting to Ewohimi in Esan South East, down to Ewatto, to Emu and so many others".