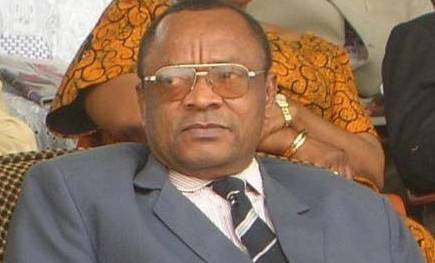 "My lord good afternoon. Take notice that the meeting of Hon. Judges of Enugu State High Court earlier scheduled to hold

tomorrow

at the High Court Auditorium at

10am

is hereby cancelled. All courts shall therefore sit routinely. CR", were the words contained in an sms message dispatched by the chief registrar [CR] of Enugu State High Court to all the Judges in the State informing them that the meeting called earlier by the Chief Judge had been called off.
247ureports.com learnt that Chuma Oguejiofor called the CR in the morning and told her the negative effect of the text message she sent to Judges wherein she said that she had been directed by the Chief Judge, Justice Umezulike.
It was also gathered that some of the top wigs and close allies within the State and Enugu Judiciary came to the High Court to impress on Umezulike to cancel the meeting for the sake of CR's interest. The Chief Judge refused. But in the afternoon of

Monday,

 he reluctantly directed the CR to send another SMS cancelling the meeting
It was gathered that the CR was literary in tears owing to the CJ's refusal to reverse his order.